GAURANG PRABHU/ Goemkarponn
MARGAO: There is a lot of hill-cutting in the state and there is a demand from the people that the law should be appropriately enforced to curb it.
At present, in many places, the ongoing hill-cutting has been stopped due to strong protests by the people, while in some areas, it has been seen that illegal logging has been carried out by the people in violation of the law.
Section 17 (a) of the Town Planning Act is a law capable of taking action against those who commit such acts, but people are not afraid of taking action as the law is not adequately enforced in the state. It's okay if people protest and stop work on time.
Otherwise, the space is cut down and used as per one's own wish.
According to the law, it is learnt that a landslide has occurred at the said place.
After this, the report of this work is sent to the Town Planning department by the deputy collector. Based on this report, the town planning officer must lodge a complaint against the suspect at the concerned police station.
Although it is required by law, authorities often do not report complaints, and the suspects are at large, said Xavier Fernandes, chairman of the Raya Biodiversity Committee.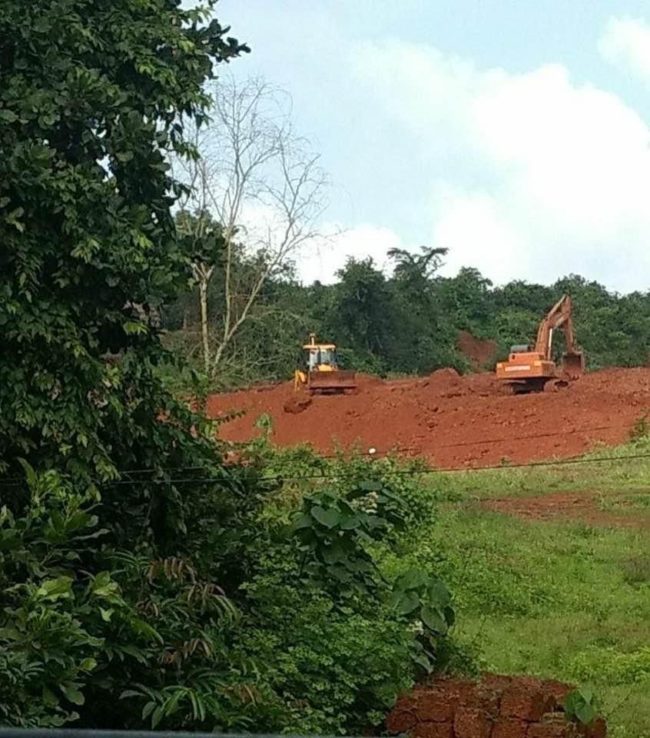 In Raia, two years ago, 20,000 square meters of hilly land was illegally occupied and destroyed by a retired police officer. The lush green mountains were destroyed tremendously, he said.
As chairman of the Biodiversity Committee, Xavier said that he had raised his voice against the decision, which was eventually funded by police.
"This time, the police officer had sought permission from the town planning department to develop the plots, but they refused. The work was stopped by reporting to the police in writing, but no complaint was lodged. At present, the work is at a halt, but the destruction of 20,000 square meters of space has caused a great deal of damage to the environment and the habitat of animals," he said.
The village of Rai is surrounded by the beauty of seven hills from Kudtari to Loutolim, and the locals are making efforts to preserve this beauty. Some time ago, a large number of mountainous areas were destroyed, leaving animals and birds homeless. In addition, a leopard cub was killed in an accident on Bori Fonda Road.
He said that the highway was only 100 meters away from the hilly area, and the animals were coming on the roads due to the destruction of their habitat. The hill station at Rai has been closed for the last two years. He said that nowhere in the state should the environment be degraded in this way.
He also appealed to the government to ensure strict implementation of the Town Planning Act.
Comment