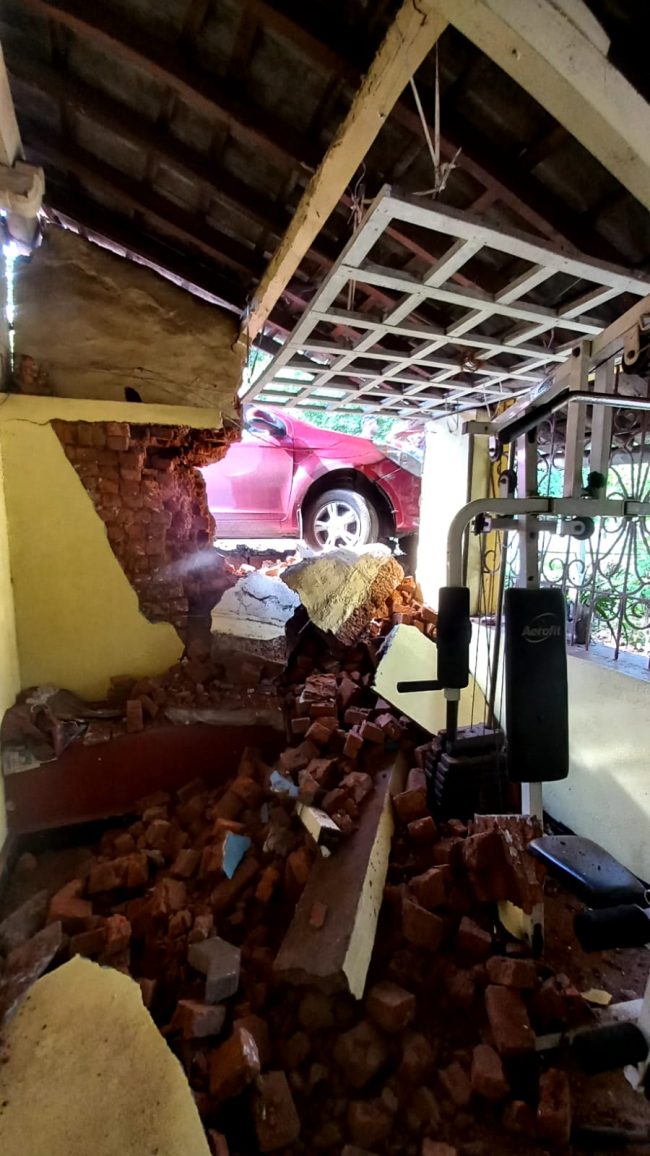 PONDA: A speeding car damaged the wall of a house at OPA Junction as the driver lost control over the vehicle.
Luckily, family members were in the kitchen when the wall collapsed.
The house belongs to Sandeep Parkar.
He said the car was proceeding from Ponda towards Khandepar and lost control at Opa Junction ,went to wrong side and dashed to wall of his house.
Comment