Goemkarponn desk
QUEPEM: Local government authorities have turned a blind eye toward the safety measures of the pedestrians and commuters despite several road accidents at Tilamol junction.
Tilamol junction, Shivaji Chowk in Curchorem remains a dangerous place as it was in the past for commuters.
Goemkarponn news had highlighted the dangers of rash driving, fatal accidents and vehicular mishaps, but the warnings have fallen on deaf ears. Still, there are no proper safety measures at these accident-prone junctions for the safety of the commuters.
The same issue is being faced by the people at the Dr B.R.Ambedkar chowk from Curchorem, where traffic signal lights have been non-functional for the last six months. Curchorem Shivaji junction also needs attention in terms of safety and security for the commuters, especially during mining transportation is in operation.
When questioned few locals to know what they felt about it, James Fernandes from Tilamol said that they often raised the issue, wrote letters, and submitted a memorandum to the local authorities, but nothing had been done.
"We are just left with assurances after the major accident recently. We had also asked for a Zebra crossing near the Tilamol junction for the safety of school children and senior citizens, but nothing was done on the ground," he said.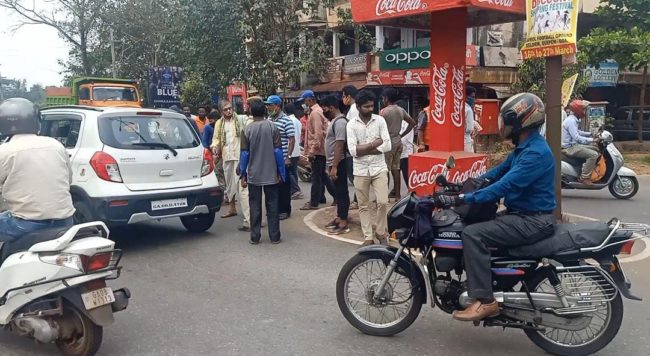 Sarpanch of Xeldem panchayat Caitan Lima said that many letters are written to the PWD department, and our approach to the safety and security of the people continues.
Traffic police inspector of Curchorem Arjun Sangodkar said that they had already written a letter to the concerned department about a faulty traffic signal at Curchorem Ambedkar chowk.
"We got an assurance to resolve the issue about traffic congestion by discussing with Tilamol traffic cell in charge," he said.
"I will arrange a traffic cell near Tilamol junction," he said.
Comment