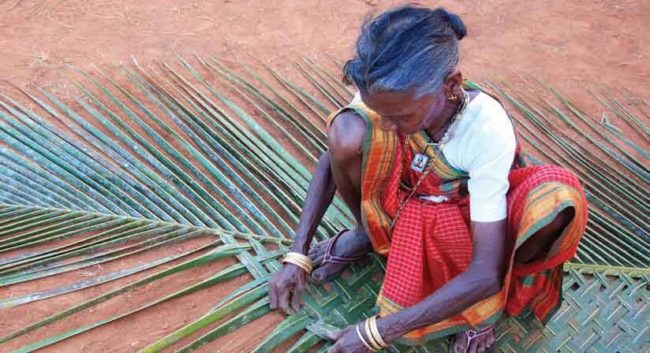 Goemakrponn desk
PONDA: The United Tribals Associations Alliance ( UTAA) on Saturday condemned MGP leaders – former PWD Minister Sudin Dhavlikar and former Priol MLA Deepak Dhavlikar for misguiding ST people on the use of ST fund.
UTAA general secretary for Ponda Taluka Durgadas Gaude and members, addressing a press conference, said the tribal fund is being used to develop Banastari Market through tribal fund of Central Government under article 175 to criteria framed for the use of ST purpose.
They said that if the other Bahujan communities benefit from it, there is no harm in it.
Gaude said, however, keeping an eye on the 2022 assembly election, the Dhavlikar brothers are playing vote bank politics on the use of the tribal fund.
Gaude said Sudin Dhavlikar says the tribal fund should not be used for other purposes, but he reminded him that he used tribal funds for procuring Balarath buses for all students as a minister.
"Dhavlikar even put his name on buses," Gaude said.
He said if Dhavlikar brothers claim MG party is of Bahujans and loves them, he should prove it by reserving the four assembly seats at Priol, Sanguem, Canacona and Nuvem ST community.
He appreciated and supported Minister Govind Gaude for launching schemes for ST communities through the tribal fund. He rejected allegations that ST fund is misused and wasted.
Durgadas Gaude said Minister Govind Gaude and the Tribal Department capable of the welfare of ST community.
He asked if Sudin Dhavlikar was interested in the welfare of the ST community, why he failed to use tribal fund for ST community when he was minister, which went back to the government.
He questioned why Sudin Dhavlikar, as Social Welfare minister, did not use the tribal fund gathered in his department and sent it back without use.
"When ST people led morcha in 2009 and burnt his effigy, he only stepped down from Chairmanship of Tribal Corporations. He deprived scholarships to ST students under this and kept pending for seven years," he said.
Durgadas said when Dhavlikar was social welfare minister, he did not use the tribal fund for ST people's welfare and now is showering love for ST People for vote bank politics keeping an eye on the 2022 election.
"If Deepak Dhavlikar thinks Rs 1.5 lakh are insufficient for repairing houses, then why Sudin Dhavlikar, as ST Corporation Chairman, failed to increase the loan money from Rs 50,000 to Rs 10 lakh?" he asked.
Gaude said tribal fund provides help for ST community and their students. He said the Tribal fund provided post-matric scholarship benefits to around 69100 tribal students and scholarships for 1600 students.
He said for students Tribal Corporation provide Rs 1 lakh for education with 2 per cent interest. So far 2017 to 2021, around 1300 ST people constructed repaired houses through 1.50 lakh fund under Atal Asray house repair scheme, further there the loan facility increase from Rs 2 lakh to 5 lakh.
Comment