Viral fever cases on the rise in Chicalim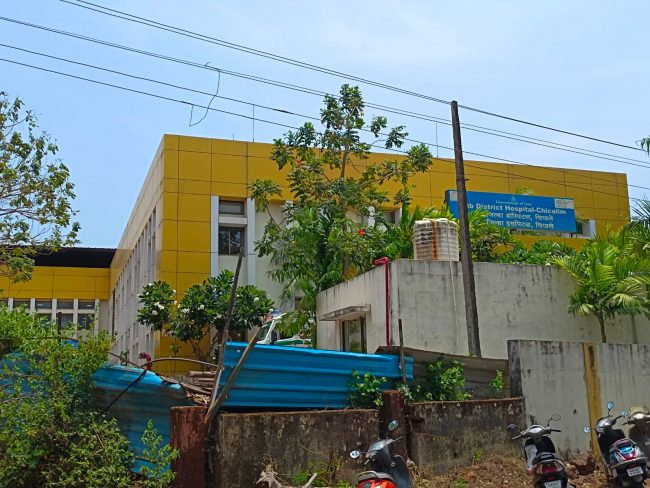 Goemkarponn desk
CHICALIM: Cases of "Viral Fever" are more coming to take treatment at the Chicalim hospital. The fever cases are first tested for Covid19, Dengue, and Malaria says Dr Anil Umraskar.
With the continuous rainfall and the sudden change in the climatic condition from the scorching summer heat, the adverse effects of this shift in the climate are being seen in the people. The fever cases are on the rise in the Mormugao taluka, and "Viral fever" cases are coming to Sub-district hospital Chicalim in considerable numbers these days.
When asked Dr Anil Umraskar, medical superintendent of the Sub District hospital Chicalim, he informed me that the information is true that the "viral fever cases" are more from the last few days. Usually, we receive around 250 patients per day, but recently we started receiving more patients than usual majority of them are "viral fever cases".
When questioned about what treatment is given to such patients at the Sub District hospital Chicalim, Dr Umraskar said that " the patients are tested for Covid19 infection, Dengue and Malaria first and once it is sure that the patient doesn't have these infections then he is diagnosed with viral fever and other infections. Small children and elderly people are also admitted here if needed.
Later, when asked what could be done to avoid "viral fever", Dr Umraskar said one must avoid getting exposed to the rain. People can use warm clothing and maintain personal hygiene.
He added that although we may try to take utmost precautions, "viral fever" is a phenomenon that gets activated due to the sudden climate change, which gives a favourable environment for viruses to multiply. It depends on each one's immunity and how they will react to it.
Comment