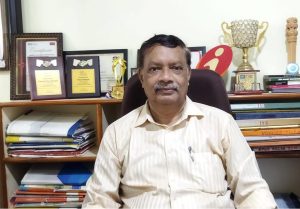 These are uncertain times. High inflation is resulting in higher interest rates amid macroeconomic instability while geo-political tensions refuse to die anytime soon. This has led to volatility in stock market over the last one year and its continuance is likely in the near to mid-term.
Such phases demand strategically building of equity investment portfolio as refraining from equity investing is not a prudent decision. One needs to take care of the risk elements while restoring stability in the portfolio and at the same time not missing on the growth front. It is here that equity investors should focus on diversifying their investments in the large-cap and mid-cap space in suitable proportion.
The prudent way to harness the potential of both the segments is by investing through Large & Mid Cap Fund category schemes. These professionally managed funds provide a relatively safe vehicle to remain invested in the equity market in different market cycles, with reasonable long-term returns and lesser volatility. These schemes can invest up to 35-65% each in the large-caps and mid-caps as per the market valuations. At times such funds also take exposure to small-cap to boost yields.
Large cap stocks are established companies and market leaders across the sectors. Having exposure to such securities enables better stability to your portfolio. On the other hand, mid-cap companies are prospective large companies of the future. Thus, allocation to midcaps keep the portfolio growth-oriented and aid in long-term wealth creation. In a nut-shell, the investment gets more balanced as investors get a mix of different sets of companies.
Despite several global odds, India is a bright spot. Unless investors participate in the country's growth story through suitable equity investments, wealth creation may not be possible. Therefore, the Large & Mid Cap needs to be a part of your equity exposure over the long-term.
ICICI Prudential Large & Mid Cap fund is one of the consistent performers in its category. Its flexibility and specific investment approach to make the most of the markets through selective stock picking strategy make it an attractive vehicle for long-term wealth creation.
– Digamber Rama Mangale,Founder,Mangale Investments, Goa
Comment