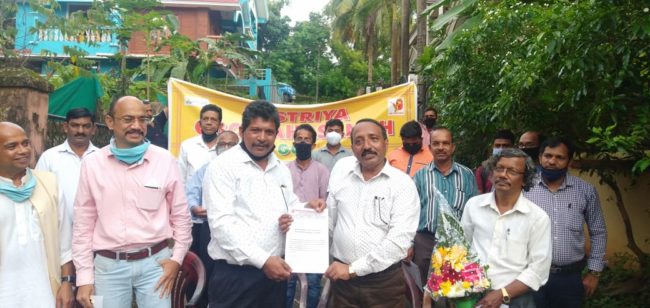 Ponda
Rashtriya OBC Mahasanga Goa State (ROMGS) meeting was today held at Ponda under the Chairmanship of its president Madhu Naik.
The 19 OBC communities alleged that the government is negligent to their demand and passed resolutions unitedly for their long-pending demands. Office bearers from 19 communities on ROMGS demanded that the government fulfil the long pending demands of OBCs before the 2022 elections.
Madhu Naik President, said OBC are deprived of schemes as officials failed to understand the income ceiling criteria for issuing OBC certificates and often raise objections.
Madhu Naik informed that as per the latest notification by Central Government criteria to qualify for OBC certificate (non-creamy layer) to obtain various OBC schemes applicant's parent's annual income should be less than Rs 8 lakh.
He said while calculating the annual income ceiling of Rs 8 lakh for parents of non-creamy layers, the salary and agricultural income need not be considered.
However, many OBC in Goa is finding it challenging to get OBC certificates as Deputy Collectors. Talathis object to issuing certificates, including their salary income, while calculating annual income, which is wrong.
On occasions, various office-bearers from 19 constituencies were appointed as office bearers on Rashtriya OBC Mahasanga Goa.19 OBC communities made demands to fulfil their five pending demands this includes appointing OBC commissioner's vacant post, to establish OBC Welfare Ministry in Goa, to extend Eklavya Coaching schemes to OBC and weaker sections, to conduct OBC census that is to include OBC column in Census 2021 and if Government of India do not conduct it than Goa government conduct it and finally the demand was made to fill up a backlog of all vacancies of OBC.
Comment