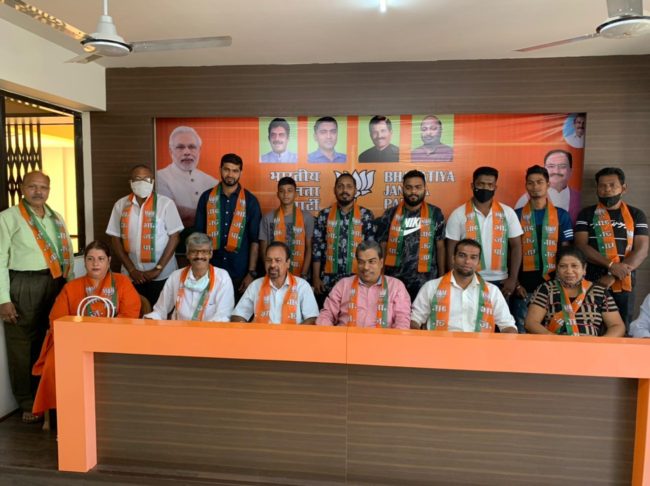 Gaurang Prabhu/ Goemkarponn
Margao: The BJP, under the banner of Vibrant Margao, released a list of 25 candidates for the Margao municipal polls, scheduled for March 20.
The candidates are – Ward no 1 – Renzil Mascarenhas; 2. Kalidas C. Naik; 3. Zico Fernandes; 4. Francisco Barbosa; 5. Arthur D'Silva; 6. Sadanand Naique; 7. Milagrina Gomes; 8. Gajanan (Amey) Karmali; Narmada V.Kundaikar; 10. Terezinha Noronha; 11. Jaya Amonkar; 12. Sharmad Raiturkar; 13. Ketan Kurtarkar; 14. Rajendra Azgaonkar; 15. Uday Desai; 16. Anisha Mohan Naik; 17. Rupesh Mahatme; 18. Parag Gajanan Raikar; 19. Mangala Harmalkar; 20. Alinda Rodrigues; 21. Sachin Satardekar; 22. Prabhav Naik; 23. Sugandha Bandekar; 24. Parvati (Sunita) Paradkar and 25. Babita Naik.
Meanwhile, many youth from ward no three joined BJP under leadership of Zico Fernandies,
Zico claims he was supporter of Goa Forward party but alleged that president Vijai Sardesai did nothing for constituency and that's the main reason he joined BJP.
Zico has been named as BJP candidate for ward no 3 of Margao Municipality election.
Comment