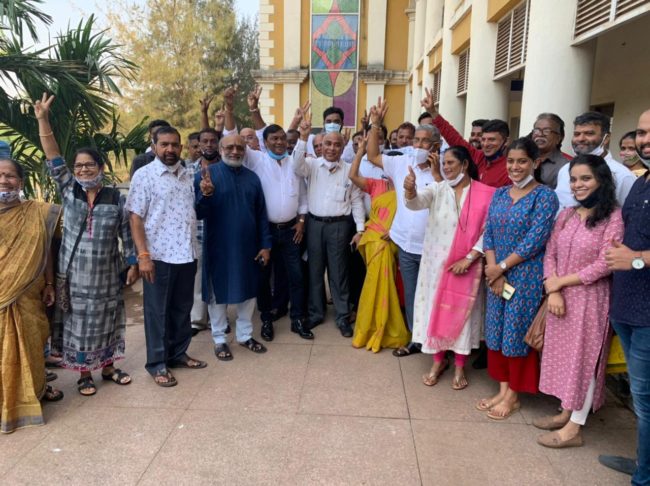 Margao: Dy Chief Minister Babu Azgaonkar on Friday claimed that despite absolute majority in Margao Municipality, the Opposition's panel failed to bring about development in the commercial capital of the State.
Claiming it was a total failure from the ruling panel, backed by Viaji Sardesai and Digambar Kamat, Ajgavkar says this BJP panel will sweep Margao municipality.
"People are with BJP Government and witnessed the development done by our government. We have given good candidate who will work for betterment of Margao city," he said.
He said that despite being the financial capital Margao is far behind in case of development and revenue collection.
"Our candidates will work for increase in revenue collection of the municipality and make the municipality self-sufficient financially," he said.
He also appealed to the Madgaokar and Fatordekar to give one chance to BJP supported vibrant Madgao panel for betterment of city.
"The opposition ruled Margao municipality despite absolute majority during last term miserably failed to do development," he added.
Comment