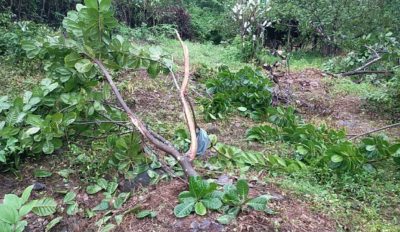 Valpoi.
In Sattari taluka, there is a constant threat of wild animals to the plantations and crops; despite the government deciding on declaring some animals as vermis, nothing concrete has been done so far.
The government has recently declared the wild boar as vermin, but destruction by the animals has not stopped.
This morning, Arjun Desai's cashew plantations at a 300 mtr from Mauxi village were severely damaged by a bison, and about 25 plants were destroyed.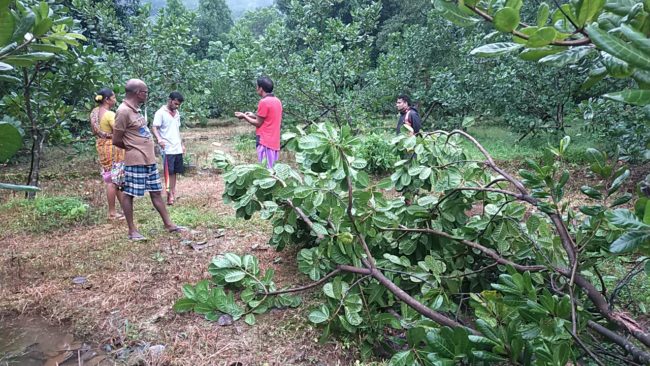 Arjun Desai has a cashew orchard about 300 meters from Mauxi village. He has been doing cashew plantation for the last four years. The destruction by bison has caused him a huge financial loss.
He says this destruction of crops and plantations has become a regular affair. They have now appealed to the Forest Department to act immediately.
Desai says it is not just a question of his livelihood or loss; he wants the department to save other farmers from such a situation.
Similarly, while giving more information in this regard, the villagers in the area said that the government has decided to declare the wild boar as a vermin animal, but nothing has been done so far.
The government has announced that it will start the process in this regard.
However, the farmers have demanded that the government declare bison, wild boar and monkeys as vermin and wild boar.
"Bison is causing a lot of damage to horticulture, causing a lot of damage to coconut and mango trees. The farmers have demanded that the government take serious note of this and include bison and monkey among the endangered species," villagers said.
Comment