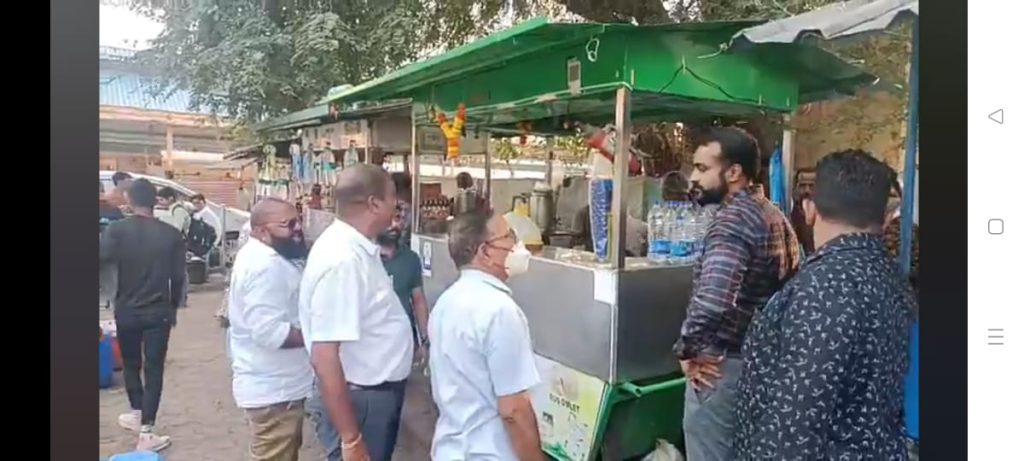 Goemkarponn desk
VASCO: Foods and Drugs Administration (FDA) authorities have suggested the Mormugao Municipal Council ( MMC ) have a designated Food court to have proper cleaning and other facilities
FDA and MMC carried out a joint raid at eatery stalls outside the Vasco Railway station and seized some good items while also advising the stall owners to maintain personal hygiene and keep the surroundings clean
FDA South Goa Licensing Richard Noronha authority said that street food vendors should have a good hygienic set up as they serve food and eatables to people
"Creating awareness is the main idea, and this has to be done not only by FDA, but other civic bodies must also participate and co-operate. We want to educate the vendors on where they are faulting and how they are violating some norms that don't fit the law. We had carried out an awareness drive earlier, and we still see that things have not changed, and they continue to violate some norms. We have now given them final directions failing which we will have to file cases on them and take necessary action," said Noronha.

"We have also advised the MMC to have street food vending in a properly designated zone and offer them cleaning and disposal facilities and create a better atmosphere. The MMC has shown an interest in it. This is a process, and we will continue to check for another 15 days if things are improving or if we may have to take action. The major violation is that the surrounding is not clean, and they have kept all the food items in the open. We have now warned of confiscating their goods if they are not kept covered, and we have also explained to them about their hygiene," said Noronha.
MMC Chairperson Leo Rodrigues said that FDA had warned the vendors, but they did not pay heed
"The stalls are not clean, and the food products were not in good condition during the surprise raid. The samosas etc. were in the open, the Chutney had almost got spoilt, and the water that they offered to drink in cans was also foul. The drive will continue in all parts of Vasco, and this drive is to ensure people get gold-quality food. These stalls operate as fast food, but they bring gas cylinders and cook here, which will not be allowed, and the FDA has warned them not to cook here but instead get homemade food products that are ready to be served. We will also think about having a designated zone as the good court with better facilities and greater ambience," said Rodrigues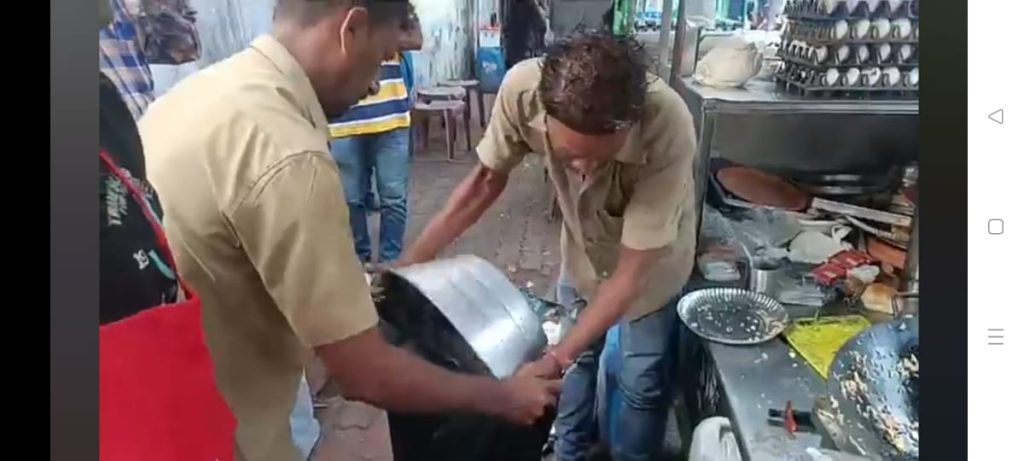 MMC Vice Chairperson Amay Chopdekar said that MMC has been taking various initiatives for the people of its jurisdiction
"We have taken drives to streamline encroachment, get markets in order and also on abandoned vehicles left unattended in the port town. We have now got this drive to ensure hygiene at eateries and restaurants so that people are safe. This drive is taken because the vendors did not take us seriously and keep hygiene as their top priority. The FDA has seized their food items presently, but we will be forced to take even more stringent actions in the future in case things don't improve," said Chopdekar.
Comment