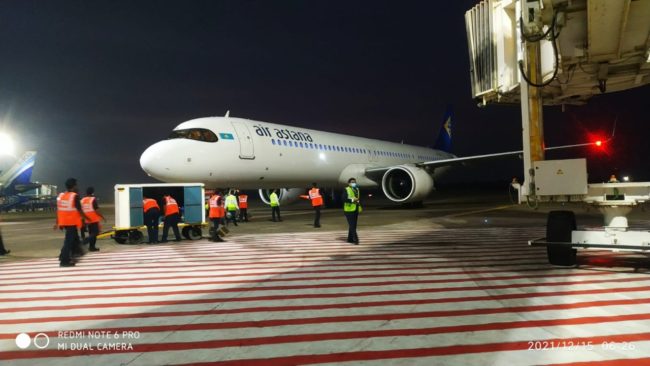 Goemkarponn desk
VASCO: 159 international travellers arrived in Goa on the season's first charter flight Air Astana which came early morning from Almaty, Kazakhstan.
The arrival of the international tourists in Goa on Wednesday post the Omicron Covid19 variant issue, which surfaced a few days back, will surely give confidence among the travellers and boost Goa's tourism.
According to Goa International airport Director Gagan Malik, Air Astana's first charter flight arrived from Kazakhstan with 159 travellers on Wednesday.
After this, Scat airlines is also going to operate from Almaty, Kazakhstan. We have given character flight slots to Russia too.
Malik further added that the airport have given around 40 slots to these airlines right now.
"Slowly and gradually, I expect that these numbers are going to increase as confidence grows, more slots will be asked, and today we see 159 passengers coming in the first charter flight. So it's a first good sign in itself," he said.
He said that all the protocols are being followed, and all the precautions, testing required are being taken care of by the government of India. We are also following the protocols specified by the state government.
"I am looking for a better time after two years. Our tourism is reviving itself as far as international tourism is concerned. Our flight was going in an air bubble. We started with one flight now. Air Arabia is also operating five flights a week. UK we have two flights, one flight for Dubai so things are looking very promising and I am hopeful that at the end of December things will further change, and more passengers will travel," he stated.
Malik said that we have crossed the level long back as domestic tourists are concerned.
Last Sunday, we handled 95 departures that were never seen pre Covid time. The passengers and tourists coming into Goa are being instructed to follow certain norms inside and outside the airport and all our efforts are in that direction," he added.
Chitra Vengurlekar, from the Goa Tourism Office, said that they are looking forward to having more tourists in Goa and safe tourism.
Another source said that even 500 passengers from other countries are expected in Goa per week, which will generate employment opportunities for locals. International flights will arrive on Wednesday, Thursday and Saturday in a week.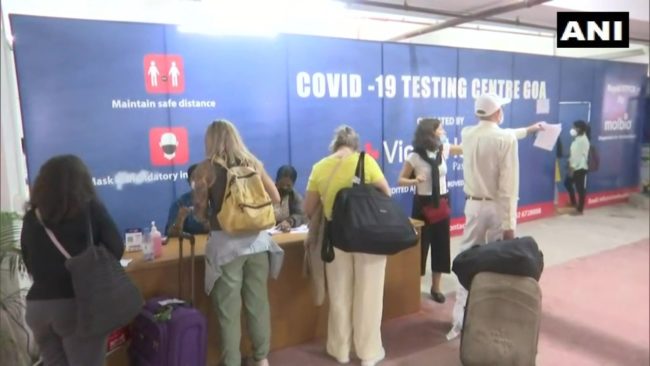 Comment