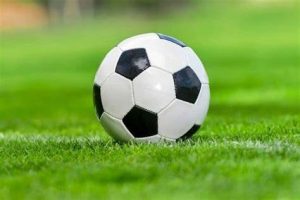 Goemkarponn desk
PANAJI: The Goa Football Development Corporation has issued a clarification regarding pending salary of coach Sebastiao Roberto Fernandes, who was with GFDC Coach from 2015 to 2017.
The GFDC said that on 18th February 2020 Sebastiao Roberto Fernandes was re-appointed as coach of GFDC in the Residential Academy.
"In March 2020 Covid-19 took place wherein all GFDC Centres were closed w.e.f from 16 March 2020. However, all the coaches including Robert were paid their salaries for March & April 2020," the GFDC says.
Further, it said, since the pandemic was still prevailing all centres were closed and a file was moved to the Govt. By GFDC in Sep 2020 to pay Coaches salary post 30th Apr 2020 i.e May 2020 to Nov 2020. Robert was paid Rs.7586/- per month for May 2020 to Nov 2020. This was due to the variation calculation as approved by DSYA. Similarly, other coaches were affected by such variations in salary.
"Further due to variations in terms of salaries paid to the various coaches; GFDC proposed every 50 % of their salary during the Covid period from Dec 2020 to May 2022," GFDC said.
GFDC added the Govt has approved 50% salary from Dec 2020 to May 2022 and accordingly, 11 months' salary has been released to all coaches who have joined GFDC and the remaining 7 months will be paid once funds are received.
"This payment was done to all the coaches who submitted their undertaking and accordingly joined the Centres as and when it was re-started after the pandemic," GFDC says.
However since the GFDC Residential Academy did not restart after Covid-19 it was not possible to pay them the entire salary by GFDC.
"Hence the Academy Coaches were offered lesser salaries until the Academy restarted wherein Academy Coach Mr Martin Fernandes accepted the appointment and joined the Collem centre and similarly Goalkeeper Academy Mr Harshad Zalmi coach also accepted the revised offer and also provided his service at various North GFDC Centres. But the revised order given to Robert Fernandes was not accepted by him and hence was not paid his salary during the Covid period," GFDC said.
Though the GFDC Academy was not restarted, GFDC took a humanitarian stand and being a former International Footballer GFDC offered him a revised salary until the academy restarted which he did not accept and hence was not paid a salary at that point in time.
Further, GFDC says, in the council meeting dated 22nd May 2023 it was resolved that irrespective of whether the coaches have continued or not with GFDC may explore the payment of 50% remuneration during the pandemic. This file was in the process to be sent to the Govt.
"GFDC has always worked for the betterment of football and this cannot happen without our Coaches. GFDC has always proposed and followed up for the payment and Govt. has approved the proposals sent forth. Such a process takes time which will eventually be paid," it said.
Comment