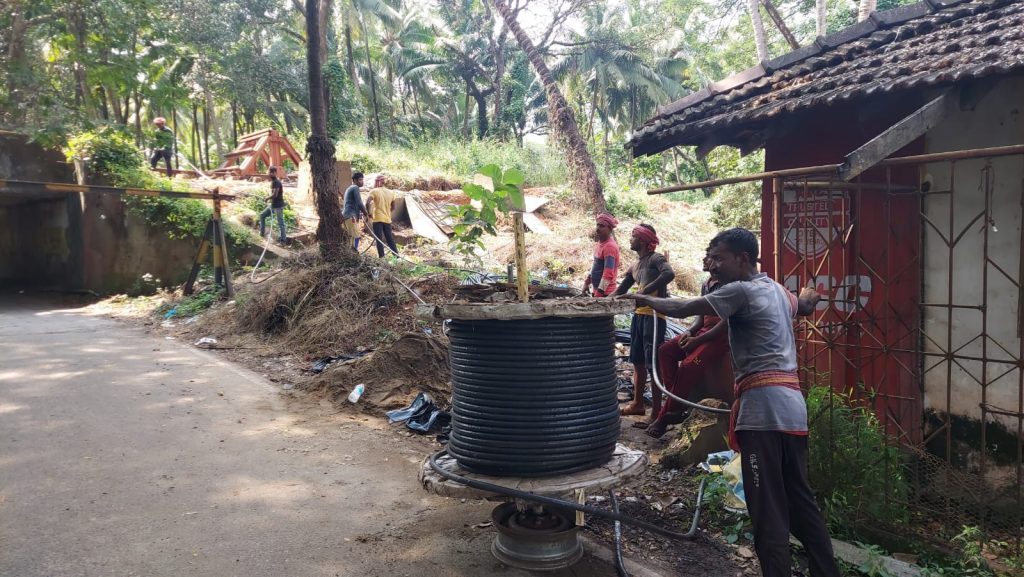 Goemkapronn desk
VASCO: Social Activist and former Velsao Panch Roquezinho D'Souza on Saturday afternoon questioned the Goencho Ekvott over their recent statement of approaching the Supreme Court over double tracking in the Village.
D'Souza speaking to reporters, questioned why the GE members were not on the railway tracks while the works were being carried out.
"We have two leaders here, one from Nerul and the other who has returned to Velsao after being abroad and these two leaders claim to be the warriors of our Village. I was the first person to oppose double tracking when the land was trying to be acquired, but now these two leaders have used double tracking as the election agenda," he said.
D'Souza added they come on the tracks right before elections, and they did it before Assembly elections, panchayat elections, and ZP elections, and now, when the railways are carrying out works, they seem to have disappeared.
"I am sure they will resurface during the next MP election. I appeal to these two leaders of the Goencho Ekvott to come to one table, place their views, and take the villagers into confidence so that we can all unitedly oppose the double-tracking issue. They must not use the double tracking agenda to create a divide in the people and contest elections by misguiding people," said D'Souza.
"Secondly, they said that they will go to Supreme Court over double tracking issue, and I want to ask them when they are going and how they are going to SC. They must not fool people with the baseless statement because the High Court has dismissed petitions filed by the Village panchayat already, and only Velsao Panchayat as the petitioner, can go to Supreme Court and not Goencho Ekvott, who is not even a party in this petition," he said. He said they must now start taking social causes of the Village instead of simply going around talking on double-tracking but not doing anything on that issue.
"We can also approach panchayat, place our points of view, and go to the courts against the HC decision. I wonder where these so-called saviours are presently or are they hiding after they faced horrific defeat in the recent ZP Elections," said, D'Souza.
Comment