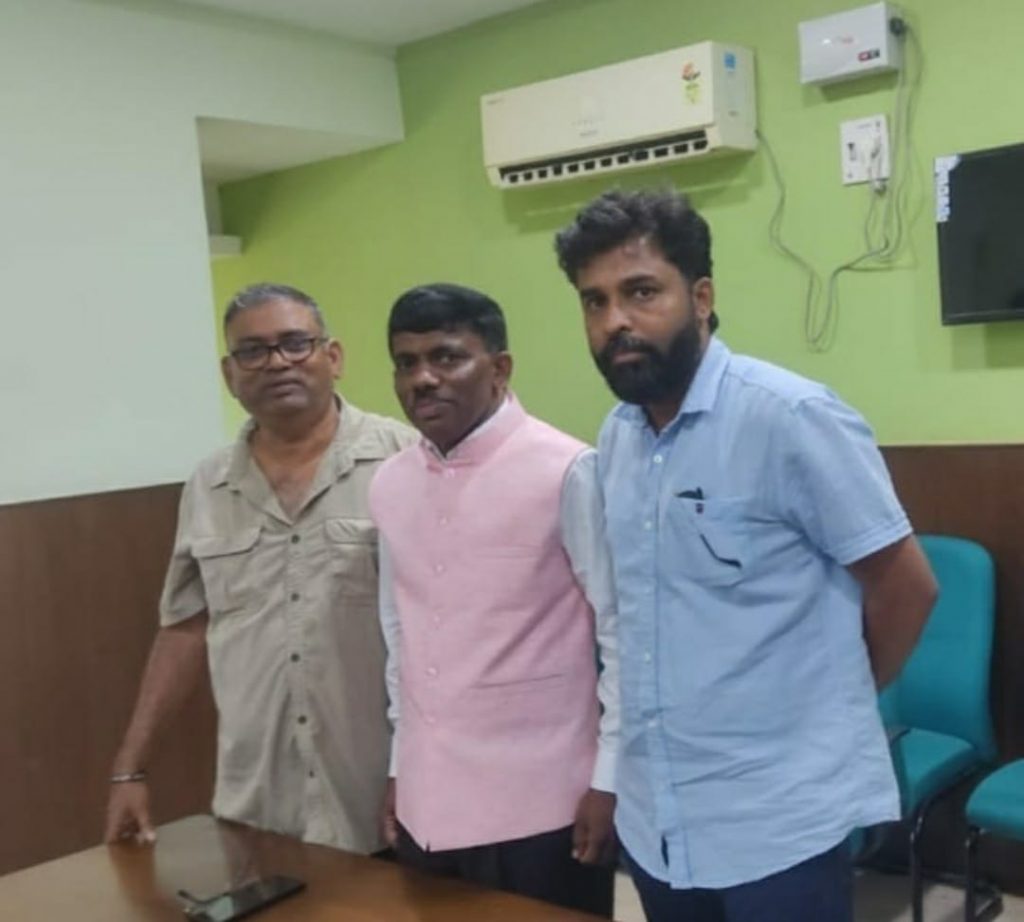 Goemkarponn desk
CANACONA – Goenkar (An NGO) objecting to the 4-Laning of Karmalghat section of NH-66 and demanding a tunnel to protect Nature, on Sunday met Speaker and Canacona MLA Ramesh Tawadkar and explained their view and stand on the issue.
According to Goenkar General Secretary Vikas Bhagat, Speaker, after holding a productive discussion and understanding the gravity of the concerns raised by people, also explained the technical hitch/difficulty of constructing a Tunnel and instead explained how a Slit Road can be demanded and assured his complete support on the stand taken by Goenkar on Karmalghat issue.
According to Goenkar, if a Slit road is constructed, it will be an iconic project of Goa, whereby the existing road will be there as a Service Road and a long, straight, and heightened stilt road will come up on pillars without disturbing or displacing the vegetation or fauna in the ghat section.
There's also a possibility that the height of the Slit road will not only be straight/without Curves, but from the Karmalghat area, it could provide a view of the Canacona beachline, making it an iconic project.
Bhagat informed, "we had a very productive meeting with Hon'ble Speaker Ramesh Tawadkar today with regards to the Karmal Ghat issue. We expressed our concerns and explained to him our proposal regarding the importance of handling the Karmal Ghat project in correlation with maintaining and conserving nature".
After explaining his stand preservation of Nature and the protection of the environment, he (Tawadkar) has assured us of his complete support as he too believes and is an ardent supporter of nature conservation that the Karmal Ghat will be dealt with utmost urgency and care and with consideration to as per the needs of the locals. ', Bhagat informed.
"Tawadkar also informed us that it will be done along the slit itself as we proposed and advised for a meeting soon in the coming days with the technical team to discuss how to go about further with the matter, informed Goenkar president Jack Fernandes who along with Bhagat called on the Speaker at government Rest House, Sristhal on Sunday had a close discussion with the Speaker.
Fernandes further informed that It was a highly successful exchange of ideas, and they (Goenkar) have their complete faith in Speaker and our local MLA, that under his guidance and support, this project will soon be completed with necessary amendments.
Comment