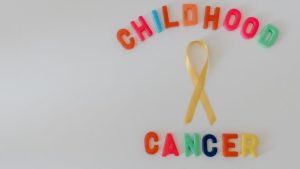 Goemkarponn desk
PANAJI: The Goa State Commission for Protection of Child Rights, in collaboration with Sabrcare Trust, organized a programme for children with cancer and their families to mark International Childhood Cancer Day on 12th February 2023 at Hotel Novotel Resorts & Spa, Candolim.
The programme, which was attended by over 30 children, aimed to raise awareness and promote an increased appreciation and deeper understanding of the challenges faced by children and adolescents with cancer, the survivors, and their families.
The event, which was sponsored by Novotel Resorts & Spa had fun-filled activities, i.e. dance and games driven by the Melford Ferrao and Magician Sadik, also gave tribute to the children and young people with cancer, their bravery, their courage, and their resiliency.
The children were felicitated by Ranju Singh, General Manager, AccorHotels and Sr. Director of Talent & Culture at Novotel Goa Resort & Spa, along with the team of Novotel.
The programme also saw the presence of Dr Anupama Borkar, Sr. Consultant, Medical Oncology and a team of doctors and nurses at Goa Medical College, who were also recognized for their dedicated services to children with cancer.
Speaking on occasion while calling for giving a standing ovation to the children with cancer, Peter F. Borges, Chairperson, GSCPCR, highlighted the unimaginable challenges children with cancer face with courage and inspiring strength.
While commending the quality care provided by the medical oncology team of Goa Medical College and Sabrcare Trust, he highlighted the need for cancer care gaps that need to be closed, i.e . Psychosocial and social protection.
Countless obstacles are faced by caregivers, which are tied to one's financial means, i.e. transport to hospital from remote locations, inability to take time off work or find childcare to accommodate screening or treatment, lack of health insurance, etc.
He called for support to be extended to families so that none of them should go bankrupt, lose their assets, become impoverished or go deeper into poverty when a child gets sick with cancer. Access to the best possible treatment, care and support is their human right – not just a privilege. The Hon'ble Commission also recommends strengthening of state cancer registry, which can play a critical role in cancer surveillance, estimating trends and strategizing prevention efforts which will help to reduce the cancer burden. Also, cancer prevention should be made an integral part of health interventions and should be rapidly extended to primary healthcare.
Comment