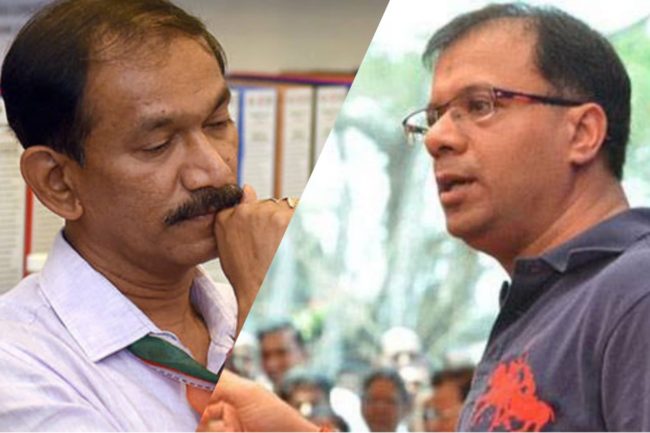 Goemkaponn Desk
PANAJI: Inviting Congress chief Girish Chodankar for a public debate on management of health sector, the Health Minister Vishwajit Rane said the opposition needs better fact-checking tools.
"If Girish wants to have a debate, please come with updated and clear cut facts.Many states have replicated Goa's model of Prophylaxis treatment, maybe Girish Chodankar is unaware of this and needs better tools to under current affairs," said Rane
Rane clarified that WHO shares broad guidelines, countries/states have been given the flexibility to evolve & make their own set of treatment protocols.
He also said prophylaxis treatment has been recommended by a group of experts.
While stating that Girish is neither an expert nor a member of Panchayat or Assembly.
"The Government of Goa is very sensitive to the health of the people & we are following advice authenticated by an expert group of doctors part of the expert committee of the state," he added
Rane also It is sad to see someone like him, who is a teacher to have such narrow knowledge.
Rane said, "The Congress Party just has incorrect facts at their disposal and no solutions to offer,"
As far as Goa is concerned, we have been using Ivermectin for long now, since we started distributing Home Isolation Kits and it has shown proven results.
Meanwhile, Rane clarified there is no Golmaal on Ivermectin, the real Golmaal in the state of Goa is the Congress Party & Chodankar
Comment