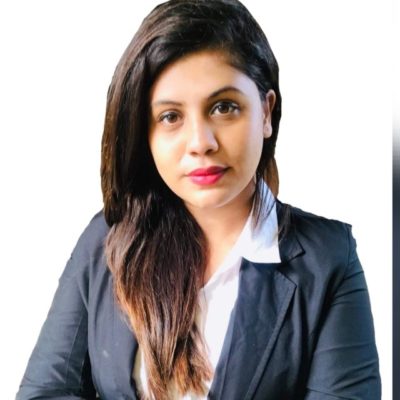 Neha Masurkar, Psychologist
Going to therapy can be a little nerve wracking, especially if it's your first time. What's supposed to happen? What should you say to friends and family when they ask questions? How do you know if you're seeing the right therapist? And how do you make the most of therapeutic counseling anyway? Is Therapy consuming and expensive?. These are all very normal questions and concerns when it comes to therapy.
It's common and natural to feel nervous about therapy before starting. A therapist's job is to work through that feeling with you. Your therapist will analysis your current mental health issue, help you to find the cause, show you the patterns that needs to be changed and will help you to heal and be more independent of your emotions that caused vulnerability. When you and your therapist or clinician are a good match, you'll develop what therapists refer to as a therapeutic relationship. You should feel comfortable with your therapist. The more honest you can be, the better therapy will work.
If you haven't seen a therapist before, it can be overwhelming figuring out where to start. Yet You took a brave leap when you decided to pursue therapy to better yourself. As proud as you deserve to be for nurturing your mental health, there's more work to do to make sure your therapy journey is as healing as possible.
1. Find the Right Therapist.
Asking for help is absolutely commendable. But don't chose a therapist purely out of convenience. You may find a therapist or a counsellor in your locality and you may choose to consult with him/ her but before you do see the specialization of the therapist for better and enriched experience. Make a short list of therapist you're interested in.
2. Schedule Consultations.
Good therapists will expect you to schedule a phone call consultation before booking an appointment with them. You should not feel pressured to pay for a session without this consultation. The point of the consultation is to determine if you're a good match for each other. Do they have the expertise you need for your specific issue? Do you feel comfortable speaking to them? Are they a good listener? Once someone feels like they might be a good fit, schedule your first appointment with your new therapist.‍
3. Go to your first appointment with an Open Mind.
The first session of therapy can feel pretty awkward. The therapy relationship is likely a different dynamic than you've experienced before. Treat this as an opportunity for open-mindedness. This session is about laying the groundwork, getting to know each other, and beginning to make a plan.
Don't be surprised if you experience unexpectedly raw emotions. Many people cry in their first session just at the sheer relief of having someone to talk to. Let it out! That's what therapy is for.‍
4. Talk about your next session.
Depending on how many therapy sessions is recommended and you intend to have, inquire more about the therapy whether it is a short-term or long-term one, it's practical to discuss what to expect for the next session. Your therapist may have specific areas they want you to report back on, or exercises they'd like you to try.
This is also an opportunity to share any curiosities you might have about different treatment methods. What are the types of therapies recommended? If you have read about some therapies inquire more in details. You can also use this time to say you'd like to reflect on your latest session before booking your next. Therapy should be a safe environment. If it doesn't feel that way, you are under no obligation to continue with that therapist so long as services rendered are paid for.‍
5. Be prepared for your next session.
You might think that what happens during therapy hour stays in therapy hour, but for therapy to work, you'll need to be doing work between sessions and after the sessions. Therapy can to miracles if you practice what is suggested and have a little faith.
6. Keep the dialogue open.
You and your therapist may set a goal in your first session about when you'd like to have your final session, or you may keep it open-ended. The important thing to remember is that this is a client service. If at any point you feel uncomfortable or have questions about your therapy, it is perfectly ok to ask them.
Therapy is different for everyone. What works for one person may not work for someone else. However, there are two things that you can keep in mind when you're in a therapy session that is do not keep things to yourself , The best way for your therapist to get to know the real you (and to help you!) is for you to be completely honest about what you're thinking. If you're worried about feeling judged, remember that a good therapist isn't there to make judgments. Let your emotion show, Therapy is the one place you don't have to bottle up your emotions. If something comes up that makes you angry or sad, let those emotions out. Every therapist has heard a variation of someone saying, "sorry, I don't know why I'm crying." Part of therapy is helping you navigate those emotions.
Comment