In times of hardships, Goa has stood strong: CM Sawant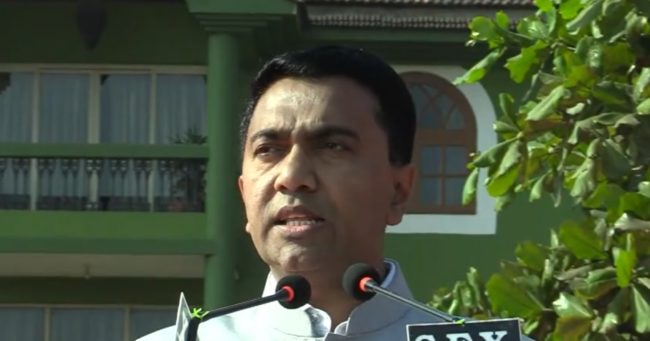 Goemkarponn desk
PANAJI: On the occasion of 60th Goa Liberation Day, the Chief Minister, Dr Pramod Sawant, said that his government's every decision is in the interest of the State and its people. He also said that his government believed in Sabka Sath Sabka Vikas irrespective of caste and religion.
"My government takes all decisions in the interest of the State and its people irrespective of caste and religion. My government believes in Sabka Sath Sabka Vikas.," said CM Sawant
He further said that successive governments, all through 1961, have contributed their best to ensure the development path and see Goa where it is today.
"Our State has always stood strong, shining like a star, holding its cultural heritage in times of hardship. And, today, we have completed 60 years of liberation. Praying for the continuous progress of the State in the years to come," he added.
Sawant said that he is indeed a remarkable day in Goa's history, as our State got liberated from 450-year-long Portuguese rule on December 19, 1961.
Further in his message, CM Extended gratitude on behalf of the people of Goa to Hon'ble PM Narendra Modi Ji. "With your continued support, Goa will continue to flourish and achieve new heights in development, CM said."
"As we take a step forward towards the 61st journey of liberated Goa, let us work together towards the betterment of the State, through the Government's Initiative of 'Áatmanirbhar Bharat' & 'Swayampurna Goa',: CM said
CM also resolved to rededicate ourselves to keep the State Clean, Green, sustainable and a peace-loving place, to achieve progress and development in all spheres.
Comment