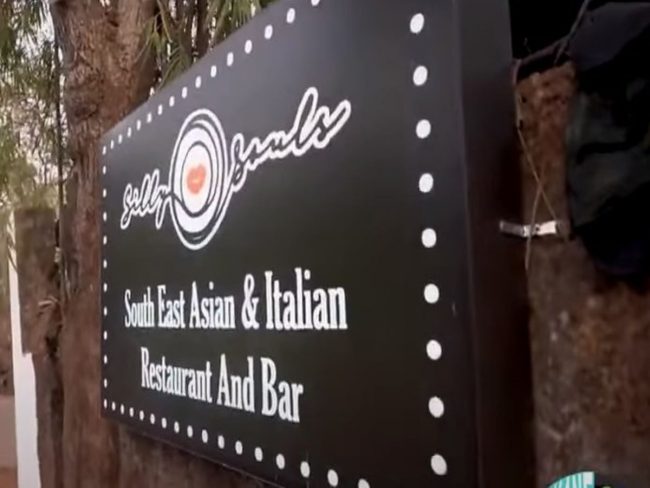 Goemkarponn desk
PANAJI: Former AICC Secretary Girish Chodankar on Friday stated that BJP leaders are involved in running 'Benami Businesses & Properties', and it has become clear after Union Minister Smriti Irani's family-run illegal restaurant in Goa is exposed. "Now Enforcement Director should step in and investigate," he said.
He was reacting to the ongoing controversy on ownership of Silly Souls Cafe & Bar at Assgao in North Goa.
"BJP & RSS leaders should clear whether they support Irani family's Benami business and the act of serving poke and beef in an illegal restaurant. Miss Zoish Irani has claimed to be serving poke and beef items in an interview, which has become viral after illegal Benami Business was exposed." Chodankar, Former Goa GPCC chief said. "On beef & pork, BJP is exposed of double standard, hypocrisy & two laws in one society. The common man is lynched on suspicion of carrying beef. But BJP ministers can sell it," he further said.
"Smriti Irani's family-run restaurant is the best example of how BJP leaders are into running Benami business & properties by forging documents and using government machinery," he said.
Chodankar said, "Though Union Minister Smt. Smriti Irani has denied that her family is running a restaurant in Goa; there is sufficient circumstantial evidence about her family's involvement in this act."
"This is an open and shut case of Benami business and fit for the investigation by Enforcement Directorate. If ED dares to arrest only one person designated as Superintendent of Excise Department, entire truth in this Benami matter will come to light," he said.
According to Chodankar, although the officer was aware of the death of Anthony D'gama (one who had a license for the restaurant), he had renewed his license without insisting on Police verification, Health NOC and Notarization of the affidavit, which is mandatory. For common citizens, all this is difficult as they have to follow every procedure, but BJP is using the bureaucracy to subvert all rules and regulations."
"The concerned officer knew very well that a dead person cannot be present before a notary, doctors and police for verification and that Anthony D'Gama was already dead. But still, he went ahead and renewed the license under pressure from BJP leaders. This is how BJP leaders use government machinery for their vested interests and illegal deals," he said.
Chodankar also questioned why 'restaurant ghost' had put a black sticker on the restaurant board to hide '& Bar'? "If everything was legal, then why had they hide the same?" he asked.
Chodankar said the Youth Congress team led by Varad Mardolkar and Amarnath Panjikar exposed them further by removing the sticker.
"I was surprised that 'Restaurant Ghost' did not file a police complaint of trespassing against the Youth Congress team, who did an excellent job," he said.
Comment