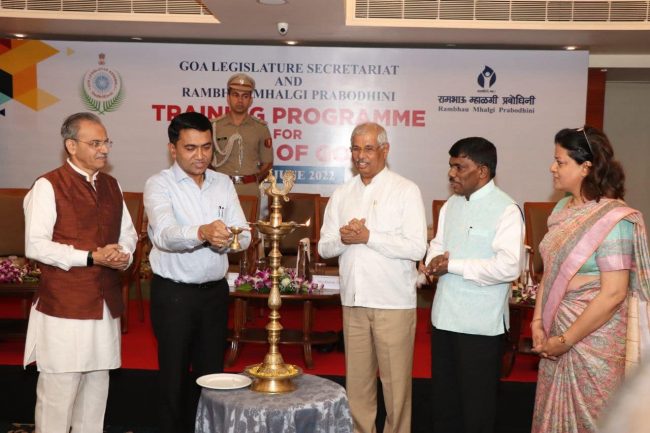 Goemkarponn desk
PANAJI: Chief Minister Pramod Sawant today has requested the Speaker of the Goa Legislative Assembly to make efforts to digitize all the records of the state Assembly.
CM Sawant was addressing the MLAs on the occasion of a 2-day orientation programme in the capital.
"I request Speaker to make efforts to digitize all the records of the state Assembly; When I became Speaker in 2012, I had taken the initiative, but very sorry to say that many records were found to be destroyed or thrown away at the time of shifting the Assembly functioning from old Secretariat to new," said CM Sawant.
He further said that speeches of the State's first CM or Speaker are unavailable and that Goa Assembly has the worst history since 1963.
"I request Speaker to digitize the records so that they are available for learning for new MLAs in future; I don't know who did it and why. Unfortunately, speeches of former leaders are not available today," he added.
Sawant said that he has decided to organize a study tour for MLAs to state line GUJ, UP, MP, and Rajasthan to understand rural development.
"We need to see how best we can implement it here. Assembly is the best platform for MLAs to perform and to show how effective there has to be constructive opposition for good government to function," he added.
Meanwhile, Sawant said that the Vidhan Sabha is the biggest platform to solve the people's problems; therefore, MLAs should take advantage of the coming session.
Comment