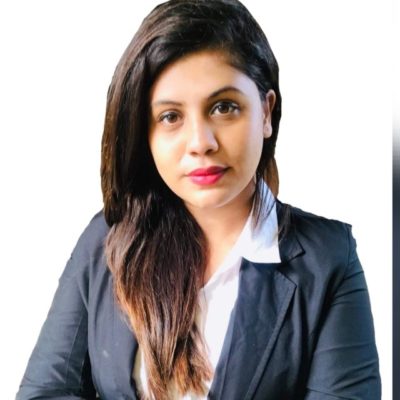 When an athlete experiences physical injury, there is often a team of medical personnel including doctors, trainers and physiotherapists employed to ensure a speedy recovery. However, when an athlete experiences a mental health issue, the treatment process is often not quite as similar. Mental health in sport is often overlooked and an athlete may be left with feelings of loneliness and abandonment, unsure of where to turn. There's plenty of evidence that taking part in physical activity can have a profound and positive impact on mental wellbeing. Being physically active can improve mood, decrease the chance of depression and anxiety and lead to a better and more balanced lifestyle. But when you're physically being active has attached with expectation then mental health concerns may arise when these expectations are not been met from time to time. Hence athletes often do not seek help from mental health services or fail to fully participate in the treatment process once they have begun playing competitively.
Why are athletes vulnerable to mental health issues?
Athletes may be vulnerable to developing mental health issues for a number of reasons. First of all, the stress and pressures of competing on a daily or weekly basis may leave the athlete with the potential to develop feelings of depression or anxiety. There is also reason to believe that "hidden" head injuries from contact sports may leave athletes with a predisposition to developing depression or post-traumatic stress disorder. In addition, other physical injuries, bad performances, issues with teammates or coaches, overtraining, aging and of course the dreaded retirement, may leave the athlete vulnerable to the development of mental health problems.
Athletes should not feel pressured into masking their concerns; instead, the "gladiator barrier" that they often possess should be dropped, as this remains the primary barrier for seeking treatment. The idea that seeking help for mental health problems makes the athlete appear 'weak' needs to be addressed from both a general media perspective and from the perspective of the athlete themselves.
Balancing the pressure to succeed does not come easy, many of the athletes explained, and the need to prioritize their health while elevating conversations surrounding mental health is now more crucial than ever.
Cricketer Ben strokes have taken an indefinite break from cricket in order to address his mental health issues. His announcement comes after fellow global stars Naomi Osaka and Simone Biles withdrew from Olympic competitions this year, citing their mental wellness. The 30-year-old broke his finger playing for Rajasthan Royals in the Indian Premier League in April.  Stokes admitted his finger caused him 'ridiculous pain' during the 50-over matches against Pakistan. Spending significant amounts of time away from family, with minimal freedoms, expectations and the pain from the injury surely made it extremely challenging for Strokes.  He has shown courage and bravery to prioritize his mental health. He has been backed by his team and his coach who believes that strokes can take that break as long as he needs. This has motivated many fellow players to take a step and understand the seriousness of mental health. Stroke has set an historic example where your nationality, culture, society or any other factors doesn't matter when you need to take that break for your mental health. Just like when you can get injured during a game there are also possibilities that your mental health can also be harm during unfortunate events and just like strokes you can take your time to repair and rest for better productivity. The concept of "Log kya Kahenge" has lived as long as I and you can pen down in Indian History of Indian Sports. As far as India stands up for their mental wellbeing it is still in the process of receiving it's limelight.
Yet our Indian Cricket Captain Virat Kohli believes that mental health management will become "a norm of the future" alongside the physical workload management that is already prevalent in cricket. The India captain said he doesn't want a situation where his players fall away for a lack of space to express their mental health issues.
Other Indian elite athlete like P.V Sindhu who believes "Mental health is very important". Meditation helps her to keep a healthy mind state and Kamalpreet Kaur standing 6th in Women's Discus throw fought off depression to shine in Tokyo Olympics and today she is the first Indian women to breach the 65m barrier in discus throw.
This could be start of new India Where our sports persons can now speak much well off over mental health than before.
The pandemic has got the best out of us all even the athletes where not spared of it's vicious after effect but our athletes now understand that health doesn't have its boundaries till physical level. We now have to prepare ourselves mentally as well.
What we need to focus on if you are a Sports person today:
Improve your mood. Play a sport that is not competitive and challenging to you to put aside your worries and concentrate on the task at hand. This helps you clear your mind and calm down. It also helps you sleep better.
Mental Skill Training:
Mental skills training helps athletes effectively cope and return to a state of mental health quickly when they're in mental distress. Athletes proficient in self-regulation can adapt and adjust themselves mentally when they are not in their desired mental state to still deliver a great performance.
The ultimate goal of mental skills training is self-regulation, meaning athletes understand the conditions that they perform at their best, the conditions where they don't and how they are able to adapt and adjust themselves to be in a state for optimal performance.
Connect "its Ok not to be Ok:
Connect with other fellow athlete to offer support to raise awareness about mental health issues, reduce the stigma of seeking help and promote positive coping skills among athletes.
Practice Yoga and Meditation: Practicing yoga, meditation and focusing on your breathing patterns will help you focus better at issues at hand. And will give you reasonable space and time to find the right solution to your concerned issues.
The well-being of our sports persons has always been and should be the top priority of the entire Sports Movement. Sports persons often seem to embody the feelings of joy and hope, and they give the very best of themselves to achieve their dreams; but like us all, they may also find themselves in need of mental health support. It is important to remember that sports persons are people first, and that their mental health is just as important as their physical health.
Comment