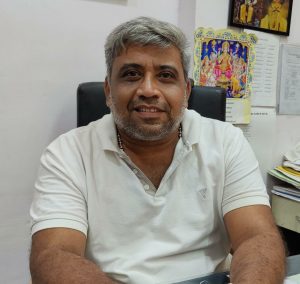 Goemkarponn Desk
SANCOALE: As Goa is bracing up to take on Karnataka and stop the neighbouring State from diverting the Mhadei water, what is the stand of Kannadigas settled in Goa on the water dispute?.
Former Sancoale Sarpanch and Kannada Dhangar Samaj President Sharan Meti on Saturday morning said that the Kannadigas in Goa will support Goa in Mhadei issue.
Meti speaking to reporters said that they will submit memorandum to Karnataka CM Basavraj Bomai to sort out the issue for the sake of Kannadigas in Goa.
"We may be born in Karnataka but Goa is our Karma Bhoomi and we stay here , earn here and eat our food here and it is not natural that we have to stand with Goa in this fight against the Mhadei Issue," said Meti
He further said that they have already taken a meeting and discussed and we have been planning to write a memorandum to Karnataka CM Basavraj Bomai to sort out this issue amicably, atleast for the sake of Kannadigas in Goa.
'We are even willing to go on a strike and stage a protest in support of Goa against the Karnataka government for the sake of Mhadei which is the lifeline of Goa " said Meti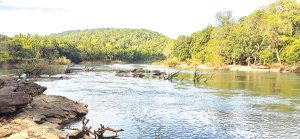 Meti said that Mhadei river must not be used for the political mileage.
"It is strange that Karnataka is a double engine government by the BJP and Goa is also ruled by BJP with even the centre is also the BJP and this issues have to be settled within the BJP," he said
Meti said that the river is the lifeline of Goa and people are dependent on the water from Mhadei.
The Mhadei river should not be used for political gains. We have decided to seek an appointment with the Karnataka CM and we will also meet him to submit our memorandum to sort out the issue," he added
The Mahasangh President said that they also have a large number of Kannadigas in Goa and they are also dependent on water which is the top priority for any state and we have decided that we will stand with Goa in this struggle " said Meti
The social media is flooded with messages of 'Save Mhadei' and criticising the politicians in power for allegedly failing to place facts before the concerned authorities at the Centre.
Environmentalists have expressed the fear that water diversion would lead to heightened salinity in the Mhadei. This would also cause ecological suffering.
Goa and Karnataka have been battling over the Kalsa-Bhanduri dam project across the Mhadei river before a central tribunal. The Mhadei river originates in Karnataka and meets the Arabian Sea in Panaji.
While the river traverses 28.8 km in Karnataka, it has a length of 81.2 km in Goa.
Comment