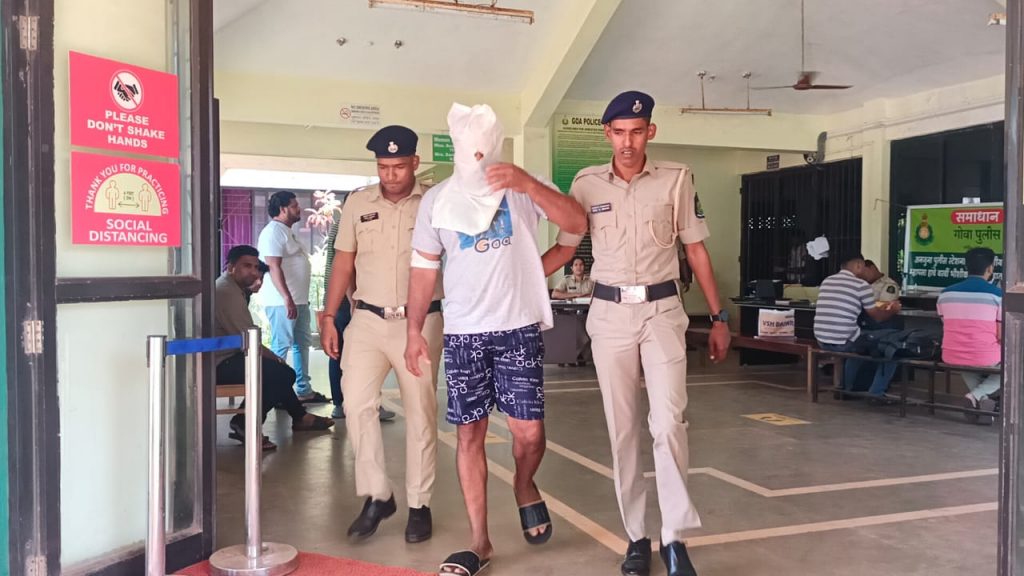 Brief Points…
Total 10 arrests so far in Ravi Shirodkar stabbing case
Anjuna Police to move the application to cancel bail of Tarzan Parsekar
The condition of Ravi continues to be critical, says DySP Jivba Dalvi
Police launch manhunt for Notorious criminal Gajendra Singh's (alias Chotu) brother Manoj Singh, owner of Club X, who is absconding
Goemkarponn desk
ANJUNA: Even as five more persons have been rounded off from Amboli in connection with the Ravi Shirodkar stabbing case, the Goa Police said that notorious criminal Gajendra Singh's (alias Chotu) brother Manjo Singh was involved in the case.
The Anjuna Police today said it will also move the application to the court for cancellation of bail of accused and notorious criminal Tarzan Parsekar.
Police said that 10 people have so far been arrested in connection with the stabbing of victim Ravi Shirodkar.
"The main accused, Tarzan Parsekar, is a notorious criminal and is currently out on bail. He was charged with Sec 301 in the previous case. We will move the application to the court for cancellation of bail of accused and notorious criminal Tarzan Parsekar. These idiots should know that their law is above them," said DySP Jivba Dalvi.
Dalvi informed that the incident happened when Parsekar and some of his friends left Club X after celebrating his birthday and met the victim and friends along the route.
The owner of teh Club X, Manoj Singh, the brother of Gajendra Singh (Chotu) involved in various crimes, was also present at the crime scene.
Manoj Singh is absconding so far, Dalvi said.
Later, DySP said that a scuffle took place between the groups, and Ravi Shirodkar was stabbed in the incident.
"Ravi Shirodkar is presently admitted to GMC and is in critical condition," he informed.
According to Mapusa SDPO Jivba Dalvi, teams were formed under the supervision of SP (North) Shobhit Saxena, consisting of SDPO Jivba Dalvi, Mapusa PI Paresh Naik, Anjuna PI Prashal Dessai, and PSI Tejashkumar Naik to nab the absconders from various parts of Goa.
"Recently we got information from our sources that some of the group members are hiding in Amboli and immediately a team was formed and sent to the spot which led to arrest for 5 more persons," he added.
He further said that the cousin of the victim lodged an official complaint. Upon registration of an offence, various teams were formed, and the alleged accused person Parsekar was arrested. The motive of the crime is being established.
The family of the victim alleged that the attack was pre-planned.  The victim operates a rent-a-cab business in Calangute, and sources said that the attack was out of business rivalry.
Parsekar is a history-sheeter who was last arrested by Calangute Police in the year 2021 for allegedly attacking a resident of Porvorim. Further investigations are in progress.
Comment