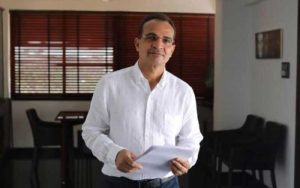 Goemkarponn desk
PANAJI: The State Government is aware of the report released by NITI AYOG headed by the Prime Minister and reports released by the Union Ministry of Statistics and Programme Implementation (MoSPI) for 2020-21 and 2021-22 and Centre for Monitoring Indian Economy (CMIE) on unemployment in Goa, but there is no independent survey to authenticate this.
"There is no such survey has been conducted by the Labour Department to know the exact
number of unemployed youth in Goa" says Labour Minister Atanasio Monseratte.
The Minister further says that merely registering with Employment Exchange does not mean the persons are unemployed.
"Therefore, the actual unemployment rate cannot be ascertained by the Department," Monseratte says.
He said that from the date of commencement of online services of Employment Exchange i:e 04th February 2019 till 31st December 2022, the total number of registered candidates is Male – 75684, Female – 66685 and Transgender 09.
On teh Model Career Centre, he said training provided at Model Career Centre under Regional Employment Exchange Panaji are for awareness & orientation purpose to increase and upgrade youth's potential.
"Merely attending the training would not mean any assurance of employment," he says.
About making employment of Goans mandatory in private companies, he said, according to the Employment Exchange Compulsory Notification of Vacancy Act (CNV) 1959, all those private firms/companies employing 25 & more employees are required to notify the vacancies of the employment exchange.
Comment