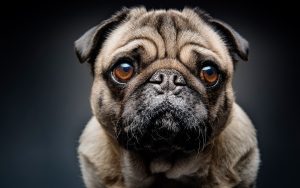 Goemkarponn desk
PANAJI: Taleigao MLA Jennifer Monserrate said that dogs in Taleigao and St Cruz will be microchipped to keep track of their registration, vaccination and sterilization.
Under static point campaign of Govt of Goa and Mission Rabies, 6000 dogs in 6 Talukas of Goa have been vaccinated.
The static point campaign started on World Rabies Day has concluded.
"86 dogs in Panaji have also been microchipped as part of the campaign under Corporation of City of Panaji(CCP). In addition to Panaji dogs in Taleigao and St Cruz also will be microchipped to keep a track of their registration, vaccination, sterilization etc,' said Monserrate
She further said that this is very important as the corporation gets full data of what is the status.
Mission Rabies Officials said that with the help of a microchip implant, Mission Rabies collaborated with the Corporation of the City of Panaji (CCP) and PAWS to track the location and population of the city's stray dogs.
"Volunteers will be able to gather details about the dog by using an app on their smartphones to scan the neck area where the microchip has been installed," they said.
According to documentation by Mission Rabies, there are around 1.5 lakh dogs in Goa. 75,000–80,000 of these animals make up the state's stray population. In Panaji, there are roughly 3,000 stray dogs, while 1,000 stray dogs are found in nearby Santa Cruz and Taleigao towns.
This is the second initiative by Mission Rabies to carry out intensive surveillance of stray dogs. In the areas that border the state, Mission Rabies has tied up with Edinburgh University to put a dog-tracking system in place where sensors have been installed on trees in the forest areas and on the collars of dogs in the area to estimate how many are passing through Goa's borders.
Comment