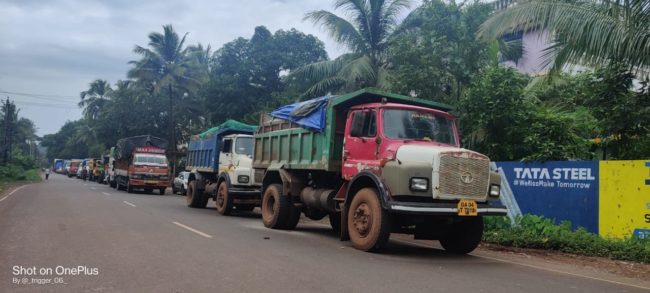 Goemakrponn desk
VALPOI: The power supply was disrupted to the entire Honda and parts of Valpoi as a heavy vehicle hit a power pole at Honda this afternoon. Power lines have been severely damaged, and the power supply in the area has been disrupted.
Meanwhile, the citizens of the taluka have been demanding the replacement of power poles for the last several years as they have become weak and on the verge of collapse.
The accident took place although the heavy traffic from the Honda area has been completely banned.
Although such traffic is banned in these areas as per the order of the District Collector, there is a constant threat to the citizens due to various types of traffic passing through this area.
This morning, a heavy truck hit a power pole in the central part of the Honda area, causing extensive damage to power lines.
The power supply has been cut off since 10 am, and it is unlikely that the power supply will be restored till late in the evening. Fortunately, no casualties were reported.
Citizens in the area have demanded the closure of heavy traffic and the replacement of power poles.
The demand for this has been steadily rising for the last several years. However, due to neglect and heavy traffic at present, power lines are often damaged.
Comment