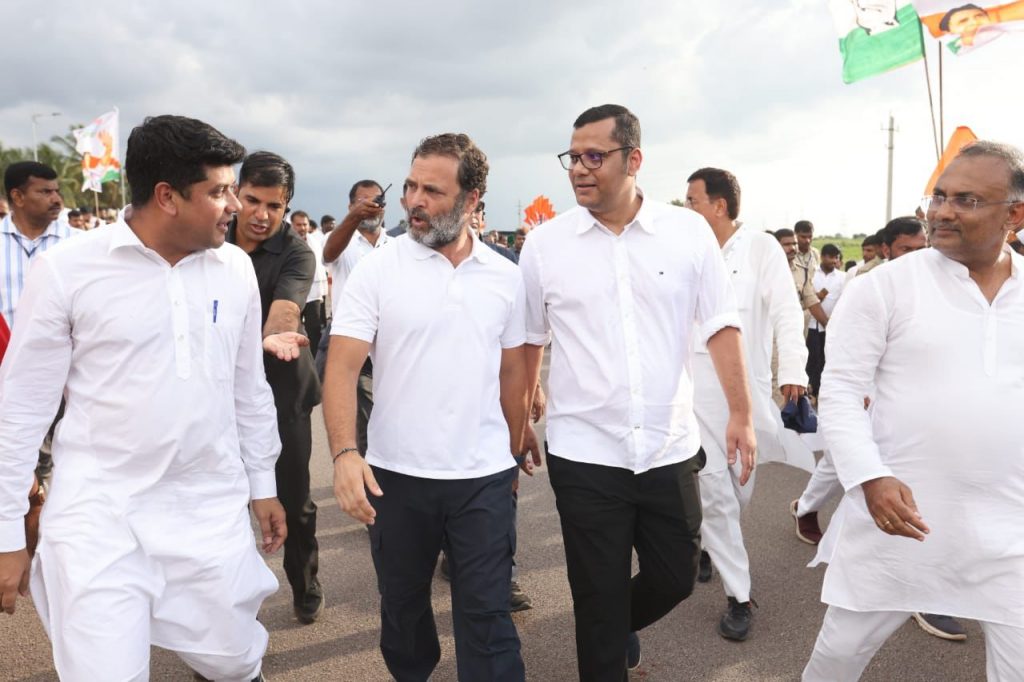 Goemkarponn desk
BENGALURU: "Our leader Rahul Gandhi has advised us to build a strong Congress in Goa with loyal, honest & dedicated functionaries. We will work hard as a team to win over the people's confidence and achieve the targets set in our Roadmap ahead," stated GPCC President Amit Patkar.
Goa Congress President Amit Patkar and Congress Legislature Party Leader Yuri Alemao met Rahul Gandhi in Karnataka today and discussed with him the future plans to build the organisation. Both leaders also walked with Rahul Gandhi in the Bharat Jodo Yatra.
"It was a fruitful meeting with Rahul Gandhi. His valuable guidance and words of motivation energised us to fight & work for Goa," Amit Patkar said.
"I am touched by the words of appreciation and encouragement of our leader Rahul Gandhi. I have committed to him working hard with our MLA's Adv. Carlos Alvares Ferreira and Altone D'Costa and be the Voice of the People of Goa. We will remain united and strengthen Congress under the leadership of our President Amit Patkar," said Yuri Alemao.
Both leaders discussed the prevailing political situation in Goa at length, the existing organisational setup and changes required to build the Party at the grassroots level. It is learnt that Rahul Gandhi has given the green signal to revamp the Party and act strongly against indiscipline.
It is learnt that Congress Functionaries from Goa will join the Bharat Jodo Yatra after Diwali.
Comment