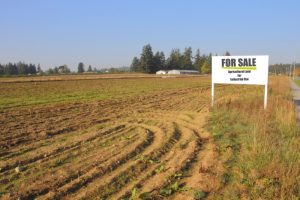 Goemkarponn desk
PANAJI: The town and country planning (TCP) department has constituted a nine-member expert committee to scrutinize applications that seek to correct "inadvertent errors" or inconsistent zoning" in the Regional Plan 2021.
TCP minister Vishwajit Rane said that 6 crore sqm of settlement land was "illegally" shown as eco-sensitive land, for which TCP officials will be held accountable.
"I ould like to inform the people that an important decision has been taken by the TCP department to have an expert committee scrutinize all the cases under Section 17(2) of the TCP Act;* the committee has been notified by the Government of Goa," said Rane.
He further said that this committee will have on board members such as the Chairman of the Environment Appraisal Committee, scientists from the Centre for Environment Education, architects, engineers, legal experts, the President of GCCI, and officials from the Government of Goa, who will assist us and work in tandem with the Department of TCP.
"This will ensure total transparency in the workings of the TCP Department. In addition, there are several discrepancies in the RP-21, through which our people have been put through hardships," he added.
He said that large properties and settlement lands, some belonging to poor people, have been converted from settlement to natural cover, orchards, and non-development slopes in the name of rationalization, depriving them of their right to put their land to developable use.
Rane said that the extent of the reversed land was 6 crore sq. mtrs, which is not allowed under any law without any justification. Hence, we have decided with the Government to form this expert committee to scrutinize the situation and present cases to the Government. Justice must be provided to every Goan who has suffered in this process.
"The committee has been informed to do a thorough investigation into these decisions taken arbitrarily by the previous committee in the name of rationalization. All the illegalities that were committed will be corrected and reversed," he added.
The minister said that an inquiry committee is being set up along with these experts to ensure transparency in the decision-making process. This is a complete injustice to our Goans, and as a TCP Minister, I will make sure justice is done. This report will be made public in the next three months.
"We will conduct a case-by-case inquiry, and the survey numbers of each land will be reversed. The names of the members and minutes of the meeting will be brought into the public domain," he stated.
Also, Rane said that a detailed report would be presented to the floor of the house, and the officers involved in such an act would be punished and, if required, suspended before the next assembly session.
Comment