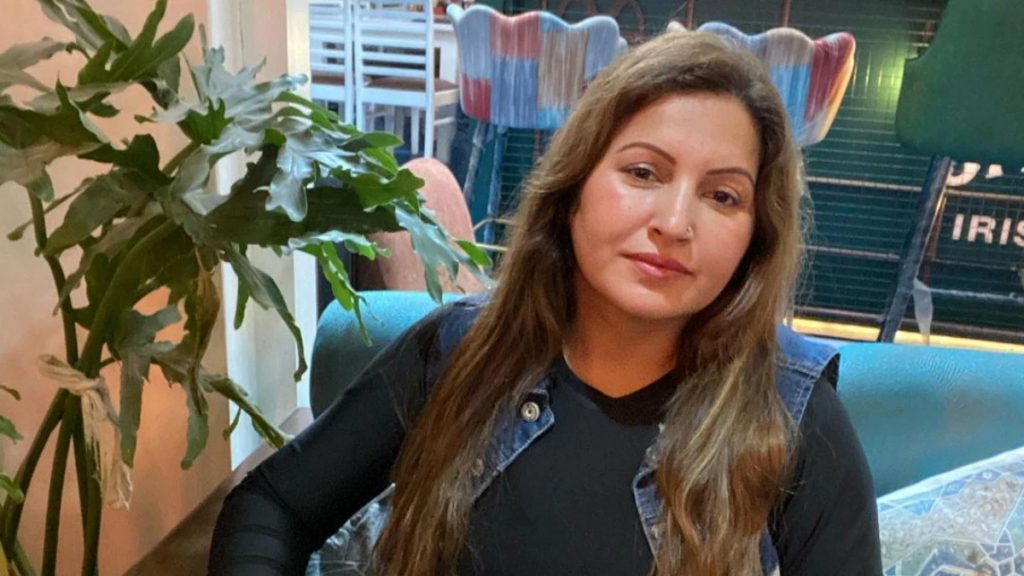 Goemkarponn desk
DHANDUR (Haryana): Family members of Haryana BJP leader and TikTok star Sonali Phogat have alleged that she was brought to Goa on the pretext of a film shoot by the accused persons.
"Sudhir Sagwan (PA of Phogat) told us that film shooting was there on August 24. But hotel rooms were booked only for two days, on August 22 and 23. There was no film shoot. It was false. We didn't see any actor or film shoot here," Rinku Dhaka, the brother of Sonali Phogat, told reporters.
Daughter inconsolable
Sonali Phogat's daughter Yashodhara was inconsolable as the body of the BJP leader arrived at her farmhouse in Dhandur village on Friday.
After her mother's death, Yashodhara made an emotional appeal, "My mother deserves justice, and her death must be probed."
The body of Sonali Phogat had arrived from Goa after the post-mortem on Thursday and would be taken to the crematorium in Rishi Nagar locality of Hisar later today for the last rites.
Police registered the case under Section 302 (murder) of IPC against her personal assistant Sudhir Sangwan and his friend Sukhwinder Wasi on Thursday.
"Whatever I have stated in my complaint is correct, and on that base, case will go ahead. It was preplanned (murder), and she was brought to commit this crime," Dhaka said.
Dancing with the accused
Meanwhile, an old video of Sonali Phogat with her personal assistant Sudhir Sangwan and his friend Sukhwinder Wasi has surfaced online.
Phogat's brother said that the video of his sister seen dancing with one of the accused persons is from Gurugram and not from Goa.
"This video is old; it is from Gurugram. They made it viral to down her image. It was preplanned for a long time, so they should not be blamed (after her death)," he said.
Arrest: Two people – Sudhir Sangwan (Phogat's personal assistant) and Sukhwinder Wasi (Sangwan's friend) – have been arrested. Sangwan and Wasi had accompanied Phogat to Goa. A murder case has been registered against the two persons at Anjuna Police Station.
Post-mortem: The family had demanded a post-mortem and the results revealed several "blunt force injuries" on Phogat's body. However, women police officers who inspected Phogat's body did not find any injuries due to sharp-edged weapons. Chemical analysis results have not been made public yet.
The post-mortem report says the cause of Sonali Phogat's death is reserved pending Chemical Analysis, histopathology and serological reports of the tissues presented. "However, there are multiple blunt force injuries all over body. In view of the above, the manner of death is for investigating officer to ascertain," says a autopsy report signed by Dr Sunil Chimbolkar and Dr Mandar Kantak.
Phogat's brother Watan Phogat said that it was her PA Sushir Sangwan who told them that Sonali died of a heart attack but kept changing his version which made them suspicious.
Comment