Goemkarponn desk
PONDA: The only Zoo in Goa, the Bondla Zoo has lost its charm in the past few years.
Visitors, especially children, visiting the Bondla Zoo want to see wild animals but miss Tiger, hippopotamus at Bondla Zoo.
It's five years after the tiger's death, the Bondla Zoo is waiting for the arrival of a pair of wild cats. The pair of tigers, hippopotamus, was once an attraction of tourists, visitors and children.
For the past five years, the Officials maintain that the pair of tigers would come soon; however, the enclosures for tiger and hippopotamus wore a deserted look for the past five ye
ars after the death of those animals.
Officials say efforts are on bringing these animals. However, visitors get disappointed to see the enclosures of these animals are lying empty for a long time.
It may be recalled that there was a tiger couple at Bondla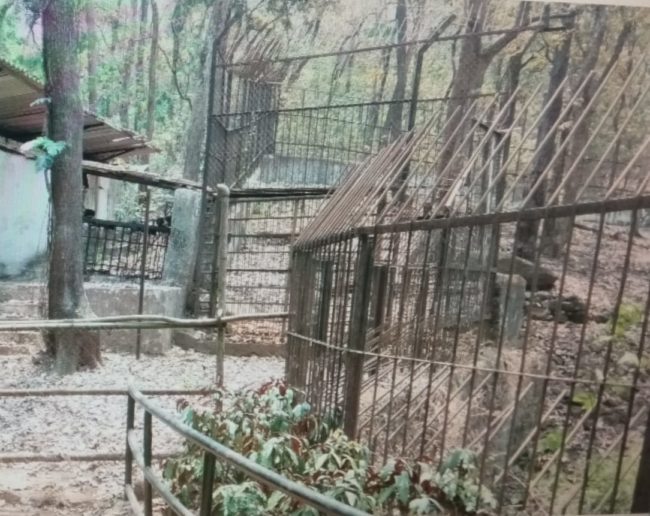 Zoo with a male tiger named Rana who died in 2016 at the age of 16 years and his mate female Tigress Sandhya, died in June 2017 at the age of 14 years.
Further Female hippopotamus Sarita died after she was attacked by male partner Devidas in 2016. Devidas later died in 2019 due to a natural cause. The Zoo currently houses wild bison, Sambhar deer, leopard, crocodiles, sloth bear, various snakes, and other animals.
The Zoo authorities have repaired seven of the cages in dilapidated condition, including enclosures of tiger enhanced, and there are plans to increase the hippopotamus area.
The officials at Zoo said the Goa's Forest Department is in talks with its counterpart at MadhyaPradesh The deal has been reached to provide Bondla Zoo with a tiger in exchange for a pair of gaurs (bison) from the Bondla Zoo, which they expect to get soon.
Further, attempts are underway to obtain pair of tigers instead of just one to keep with Central Zoo Authority rules of housing a mate for each zoo inmate.
Comment