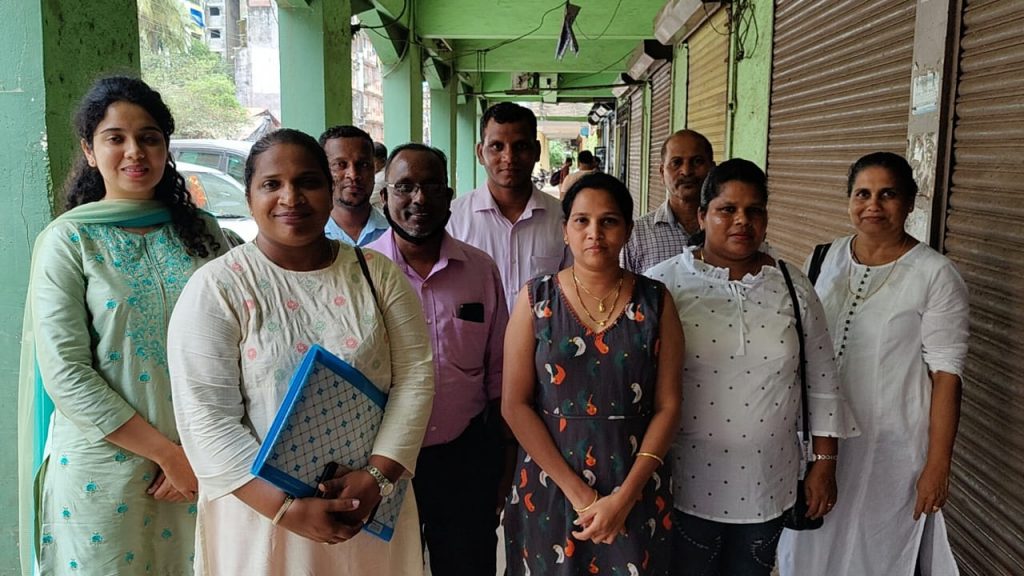 Goemkarponn desk
CORTALIM: The trend of being elected unopposedly continued for Cortalim Panchayat, with Sarpanch Senia Pereira and Dy Sarpanch Divya Raikar being selected in an unopposed fashion on Monday.
Earlier, Cortalim MLA Backed Manuel P F Silva became the only panch member in Mormugao Taluka to have been elected unopposed from ward no 4 in Cortalim Panchayat.
Speaking to the media in Vasco outside the BDO Office, Sarpanch Senia Pereira thanked the people for reposing her faith. At the same time, her Deputy Divya Raikar said that youth must come forward to participate in Village level politics.
Sarpanch Senia Pereira thanked all the panch members for having confidence in her for the post of the Sarpanch
"I have been elected unopposed, and I assure to complete many of the pending development works during my last tenure. We will unitedly work for the development of the village. As far as the political struggle is concerned, I give all credit to my voters; and they know what I am, and they have seen my work, and this may be the reason I am re-elected again. As the Sarpanch, we will approach the MLA Anton Vas and carry out development works with his support," said Pereira.
Dy Sarpanch Divya Raikar said that the youth must come forward and participate in Village politics to bring about a change.
"I am a fresh face, and I am thankful to all the panchas for having faith in me, and I will do my best for the Panchayat. We have seen how the youth take a back step in politics, but I want to tell them that It is time the youth come forward and join active politics. I have taken this initiative and joined politics to communicate that the victory of youth can bring a lot of difference to the village. We have senior panchas, and we can take guidance and motivation from them and bring about a change by coordinating with them. The youth must contribute to society instead of grumbling at home over development issues. The youth must participate in active politics to bring about a change," said Raikar.
Comment