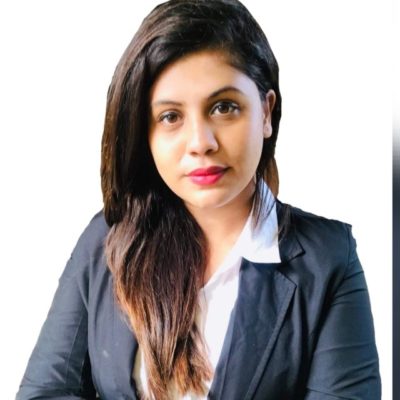 Depression Is More Than Ordinary Sadness, Sadness is a part of being human, a natural reaction to painful circumstances. All of us experience sadness at some point in our lives. Depression, however, is an illness with many more symptoms than an unhappy mood. Depression is a very real and treatable illness. It can cause severe symptoms that affect how you feel, think, and handle daily activities, such as sleeping, eating, or working. It is an illness that can affect anyone—regardless of age, race, income, culture, or education. But myths, misunderstandings, and stigma continue to be barriers to treatment for many, and the consequences of untreated depression can be life-threatening. Understanding the facts about depression, on the other hand, can save lives.
5 Facts you Should know about Depression
1. Depression Doesn't Always Have a "Good" Reason
Sometimes people become depressed for what seems like a "good" reason maybe they lost their job or a close friend passed away—but with clinical depression, there doesn't necessarily have to be a reason for how you feel. The brain chemicals responsible for mood control may be out of balance, causing you to feel bad even though everything in your life is going well.
2. Brain Chemistry Imbalances
Depression has been linked to an imbalance in the neurotransmitters that impact mood regulation. This includes dopamine, serotonin, and norepinephrine. The theory is that having too much or too little of these neurotransmitters can cause (or contribute to) depression.
Hormones
Any flux in the production or function of hormones—for example, pregnancy, menstruation, menopause, or thyroid issues—could contribute to depression.
Stress and Trauma
The loss of a loved one, trauma and abuse, chronic stress, and big life changes (such as a divorce or losing a job) can trigger depression. Researchers blame this on the high levels of the hormone cortisol that are secreted during these stressful, traumatic times. Cortisol affects the neurotransmitter serotonin and can trigger depression.
Children Are Not Immune to Depression
A myth exists that says childhood is always a joyful, carefree time in our lives. While children don't experience the same problems that adults do, like work-related stress or financial pressures, this doesn't mean that they can't become depressed. Childhood brings its own unique set of stresses, such as bullying and the struggle for peer acceptance.
Common symptoms of depression include:
· Persistent sad, anxious, or "empty" mood
· Feelings of hopelessness or pessimism
· Feelings of irritability, frustration' or restlessness
· Feelings of guilt, worthlessness, or helplessness
· Loss of interest or pleasure in hobbies or activities
· Decreased energy, fatigue, or being "slowed down"
· Difficulty concentrating, remembering, or making decisions
· Difficulty sleeping, early morning awakening, or oversleeping
· Changes in appetite or unplanned weight changes
· Aches or pains, headaches, cramps, or digestive problems without a clear physical cause and that do not ease even with treatment
· Suicide attempts or thoughts of death or suicide
How can I take care of myself?
You can take the help of medication prescribed by psychiatrist along with Psychotherapies like (CBT) Cognitive Behavioural Therapy, Behavioral activation, Interpersonal therapy, Problem-solving therapy, Psychodynamic therapy, Social skills therapy and Supportive counseling play an important role in dealing with depression. Apart from this, go easy on yourself during this time. Try to do things you used to enjoy. Even if you don't feel like doing them, they can improve your mood. Other things that may help:
· Try to get some physical activity. Just 30 minutes a day of walking can boost mood.
· Try to maintain a regular bedtime and wake-up time.
· Eat regular, healthy meals.
· Do what you can as you can. Decide what must get done and what can wait.
· Try to connect with other people, and talk with people you trust about how you are feeling.
· Postpone important life decisions until you feel better.
· Avoid using alcohol, nicotine, or drugs, including medications not prescribed for you.
How can I help a loved one who is depressed?
If someone you know has depression, help them see a health care provider or mental health professional. You also can:
· Offer support, understanding, patience, and encouragement.
· Invite them out for walks, outings, and other activities.
· Help them stick to their treatment plan, such as setting reminders to take prescribed medications.
· Make sure they have transportation to therapy appointments.
· Remind them that, with time and treatment, the depression will lift.
Comment