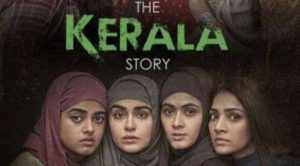 Goemkarponn desk
PANAJI: The 11th All India Hindu Rashtra Convention "to further the cause of establishing a Hindu Rashtra in India" will be held in Goa from June 16 to June 22. Over 1,500 representatives from at least 350 Hindu organisations from across India and several countries abroad have been invited to attend the 'Vaishvik Hindu Rashtra Mahotsav', said a spokesperson of Hindu Janajagruti Samiti.
Addressing the media here on Wednesday, Ramesh Shinde, national spokesperson of Hindu Janajagruti Samiti, said that topics including 'love jihad', halal certification, releasing temples from clutches of the government, religious conversions, freedom of speech, uniform civil code and campaigns to implement a dress code in temples, shall be discussed at the event.
"We will discuss the need to establish a Hindu Rashtra in India. The film 'The Kashmir Files' exposed the atrocities committed against Hindus in Kashmir. After that, the film 'The Kerala Story' revealed the love-jihad conspiracy in Kerala. Goa is another state where the Portuguese subjected people to atrocities under the 'inquisition'. Goa's dark history can no longer be hidden from the public. In the convention, there will be a discussion on the need for making 'Goa Files' film to document atrocities carried out against the Hindus during Portuguese rule," said Shinde.
"The documents of banned PFI (Popular Front of India) have revealed their planned conspiracy to make India an Islamic nation by 2047. Houses of Hindus in Manipur and Nagaland are being set on fire. Hindus are not safe there despite the abrogation of Article 370 in Kashmir. The brutal killings of Hindu girls…by 'love jihadists' are occurring. In such a situation, he added that Hinduism is the only religion that can unite the country and offer the concept of universal brotherhood and 'Vasudhaiva Kutumbakam'," he added.
Samiti members said they would assist the Goa government's committee in identifying temples destroyed during Portuguese rule.
Comment