*UNREGISTERED business ARJUN LIFE SCIENCE gets the order of 59 ventilators for crores of rupees 
*The work order, as per the invoice, was issued on 18/05/2021 & 26/05/2021, and the business was registered on 20/05/2021
---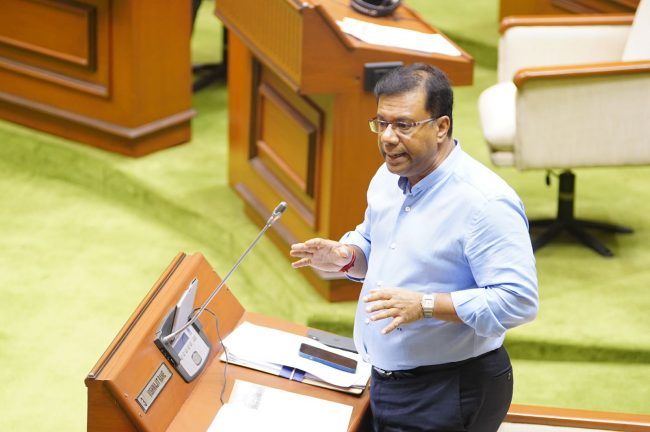 Goemkarponn desk
PANAJI: So far, approximately 3800 patients have lost their lives for want of ventilators and Oxygen during the COVID19 Pandemic, but the politicos forget the sympathy part; they refuse to leave the opportunity of making money at the cost of people's lives.
While Goemkarponn has already exposed how the ventilators were bought at a whopping price by the State Health Department or the Goa Medical at four times the market price, here is another expose by your favourite paper on the Ventilator scam.
We have already seen in this ongoing Assembly session how the Minister for Art and Culture justified the Kala Academy renovation work being tendered on a nomination basis by invoking the Taj Mahal and Shah Jahan.
How can Health Minister Vishwajit Rane stay behind when you talk of illegalities? He has gone a step ahead and awarded a Rs 13-cr contract to a dealer, which is not even a registered business.
The State, so far, has spent a whopping total amount – Rs 33,08,87,158 for 274 ventilators.
The majority of these ventilators (59 nos) were purchased from ARJUN LIFE SCIENCE, which has a registered office at H.No 1050, Bethamoddi, Kakoda, Curchorem.
The business is registered under proprietor DHIRAJ G SHET ELURKER and has a GST no 30FYYPS5766L1ZA.
Shockingly, the first work order for this dealer, Arjun Life Science or DHIRAJ G SHET ELURKER, was given by Goa Medical College on 18/05/2021 for 21 ventilators when the business was not even GST registered.
The GST registration was granted for this dealer was granted two days after the first order was granted (see table for order date and invoice date and also GST registration).
The dealer has supplied 59 ventilators with an identical amount of Rs 22,19,815. The orders were issued in two phases, 18/05/2021 and seven days later again for 38 ventilators on 26/05/2021.
As per the invoice submitted by the dealer, the cost of each ventilator with accessories and reusables is Rs 20,69,989, while the CGST paid on the bill is Rs 74,912.97, and SGST is 74,912.97.
As per information and documents available with Goemkarponn, the number of ventilators purchased by the Health Department, Goa Medical College during the COVID-19 Pandemic from 1.3.2020 to date is 274.
The total cost of ventilators is Rs 33,08,87, 158 
Besides this, 200 nos of ventilators are supplied by the Government of India.
Comment