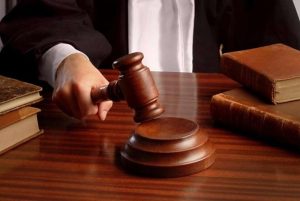 Goemkarponn desk
PANAJI: The Bombay High Court at Goa today refused to stay the ongoing process to reserve 41% for PG in GMC for ST, SC and OBC.
The High Court has adjourned hearing for final hearing on September, 2023.
Following recommendations from the Expert Committee, the State government has reserved 2 per cent seats for SC, 12 per cent for ST and 27 per cent seats for OBC students. The roster for reservation would be prepared by the Social Welfare Department.
The decision was made almost exactly one year and a half after the government's decision to reserve 41% of State quota seats for postgraduate programmes in GMC was overturned by the High Court in October 2021. The High Court did, however, allow for the creation of a topic-specific expert committee.
The objections were then proposed by the Expert Committee, which the government adopted on May 5.
Over 100 doctors successfully challenged the government's May 2020 reservation under the reserved category for the academic year 2021–2022. The two commissions' recommendations the Goa State Commission for Backward Classes and the Goa Commission for ST and SC were the foundation for this choice.
The court overturned the government order from May 2020 because it believed it was done in a hasty, careless, and cavalier manner without even the appearance of application of thought.
The United Tribal Association Alliance (UTAA) earlier that day urged that the Goa Medical College immediately implement the reservation for members of the Scheduled Caste, Scheduled Tribes, and Other Backward Classes for postgraduate degrees.
Comment