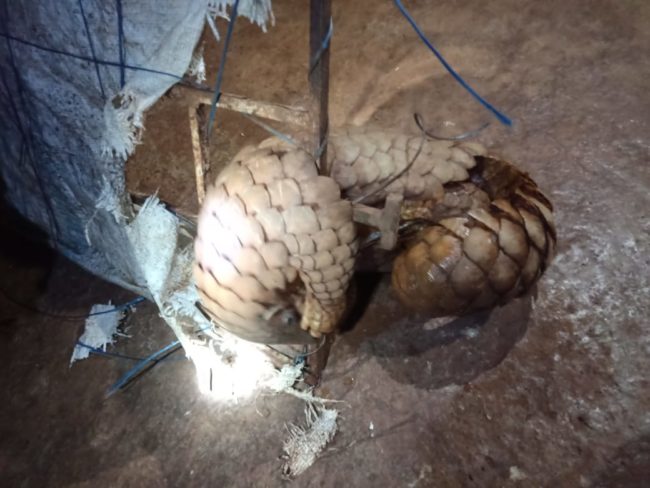 Goemkarponn desk
BICHOLIM: Animal Rescue Squad (ARS) today rescued a pangolin trapped inside a grill gate at Bicholim.
According to the information provided by ARS chief, Amrut Singh the incident occurred at 1:05 a.m.
A person Prakash Shahu Varak from Dhangar-wado, Industrial estate, Bicholim called stating that a creature was trapped inside his gate.
The ARS chief Amrut Singh and Durgesh Singh immediately swung into action and rescued the pangolin.
"These solitary, primarily nocturnal animals, are easily recognized by their full armor of scales. A startled pangolin will cover its head with its front legs, exposing its scales to any potential predator. If touched or grabbed it will roll up completely into a ball, while the sharp scales on the tail can be used to lash out. Pangolin found here was in the same condition" Amrut Singh told.
Comment