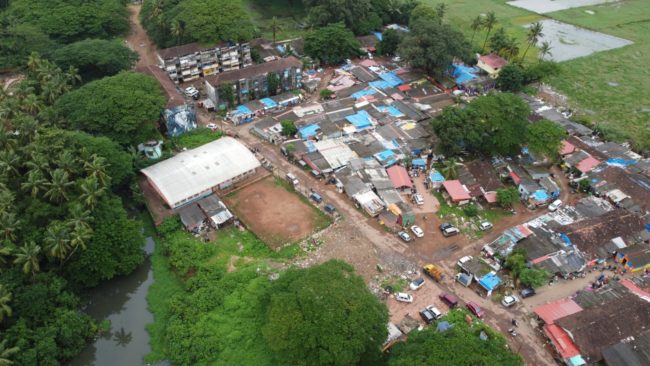 Goemakpronn desk
MARGAO: The Biodiversity Management Committee of Dramapur-Sirlim unanimously resolved to oppose the Goa Bhumiputra Adhikarini Bill, passed in Goa Legislative Assembly.
The Committee meeting was called on a single agenda for discussion and resolution regarding the Goa Bhumiputra Adhikarini Bill 2021.
The members observed that the Bill has overriding effects on the powers over the Panchayat Raj Act and can widely affect the Bio-Diversity if decisions are taken by an Adhikharini, who would not be having local knowledge of the existence of our beautiful villages.
It was further unanimously observed that the Goa Building and Regulation Act would be destabilized with such a Bill taking shape, as a Technical Clearance Order becomes a part of the Construction licence as per the given laws in place.
It was further unanimously observed that the Goan has been empowered with the Mundkarial Act to claim over their existing rights over certain properties, which they have been residing for years and the Heritage Communidade Bodies are in place to safeguard their own interest, which has not been the case in many Comunidades across Goa.
"We members of Bio-Diversity Committee strongly object this unwarranted Bill as it will affect the efforts of the Committee to protect and preserve Biodiversity for sustainable development for the future generation to come," the resolution reads.
The members unanimously resolved to request that the Government scrap THE GOA BHUMIPUTRA ADHIKARINI BILL, 2021 (BILL NO.49 OF 2021) as it will widely affect our existing villages if we do so decisions of establishing rights to residents are given merely on a 30 years criteria.
It is further resolved that the Mundkarial Act cases be dealt with in a time Bound manner as residents have been stuck in Courts over their claims for years, which is against the interest of the Goan.
It is further resolved that the Government through its appointed Communidade Administrators take a completer audit of all the local Communidade Bodies across Goa, to identify all the illegal encroachers over these land and grant speedy procedures to restore such lands to their original, as it is a part of Bio-Diversity, which establishes the written history of our past.
The members unanimously resolve that the entire GOA BHUMIPUTRA ADHIKARINI BILL stands rejected in toto as it is against the principles of maintaining the Bio-Diversity of our villages.
Comment