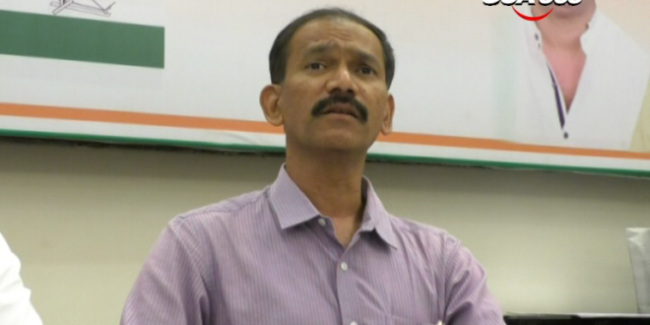 PANAJI: Congress on Sunday alleged that human rights violations are taking place by BJP government in the state and demanded a high level impartial investigation into the assault of Shailendra Velingkar by police.
Shailendra Velingkar, son of former RSS Goa chief Subhash Velingkar, was arrested by police for partaking in Shel Melauli protest. Shailendra was the arrested and assaulted by police, leading to loss of his hearing.
The Goa Pradesh Congress Committee president Girish Chodankar on Sunday addressed a press conference in Congress House- Panaji and said that BJP government is doing human rights violation by using police force to assault and attack people, whilst they agitate.
"Do police have any rights to assault people by taking them into custody? In Shailendra Velingkar case, who gave permission to the police to assault him?" Chodankar asked and said that BJP seems to be in a frustrated mood as people are shooing them, as Goans are disturbed the way the issue of Shel Melauli is handled by using police force.
"We condemn the assault done by police on Shailendra Velingkar." Chodankar said.
He has also demanded that the health of Shailendra Velingkar should be examined by a panel of doctors, as the latter is not able to hear after the assault incident took place.
"BJP government is trying to terrorise farmers, locals of Shell Melauli, political leaders and others. Police are taking law into hands by assaulting and attacking activists. This should stop." Chodankar said.
He said that there is judiciary to award punishment, if anyone is found guilty, but here police are trying to run the government by its own way.
"It is evident that Police are encroaching into judiciary by punishing people using third degree.
BJP has brought new version of Kartik Kashyap-IPS into police who is becoming super DGP to harass opposition."Chodankar said.
He also demanded action on police trying to take law into their hands.
"The government should protect the fundamental rights of people. Congress governments, in the past, never used such tactics to suppress the voice of people." He said.
Comment