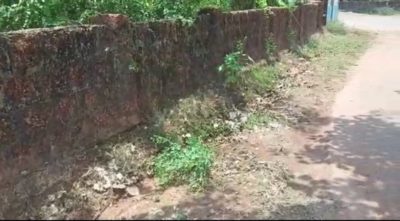 Goemakpronn desk
CANACONA: Achiket Desai, a voter from Bhikryavaddo ward 8 (now ward 9) in the jurisdiction of Canacona Municipality, has filed a complaint against the ex-Chief Officer of CMC, two others for the misappropriation of public money in the year during the last term of the council.
The complaint is addressed to the chairperson of the CMC. At the same time, copies of the complaint are marked to various other authorities for action.
The complaint mainly relates to the works 13, 25 and 32 described in the council resolution dated 5th February 2014 of three pieces constructing drains in the municipal jurisdiction.
Complainant Achiket Desai also held a press conference to brief the media about his complaint and alleged that a total of Rs 13,22,412 has been misappropriated by the persons who were entrusted with the task of approving all the expenses in respect of all the three works, which were never executed nor commenced.
The three works per Achiket Desai are Construction of Drains from Premanand Bhagat house to Nirakar Temple in ward 8, Construction of Drains from Sun beach resort to Ranganath house at Sawantwada and reconstruction of Drains from Colomb Sawantwada main road to Shantaram Komorpant house.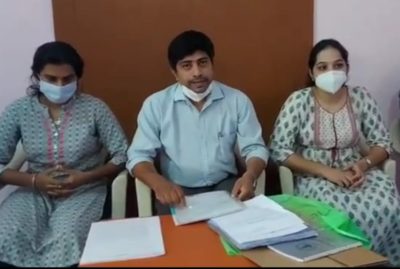 It may be noted that the present Councillor Sara Naik Desai of ward 8 has also brought it to the notice of the council during the CMC meeting held recently about the works executed on paper but had not been executed on the ground in ward number 8.
Sara Naik Desai told the media that upon enquiry, she has received a reply from the concerned engineer that he could not identify the site of the three works undertaken then in ward no 8. Dissatisfied by the response, the councillor informed that she has all the documentary evidence to prove that the amount is allegedly swindled by the contractor in convince of the municipal engineer Vinod Kotharkar, then Chief Officer Satish Prabhu, who is retired since then.
A copy of the complaint has also been sent to the Minister for Urban Development, Chief Secretary of Goa, Director of Urban Development, CMC Chairperson and the local police station for action, it was informe
Comment