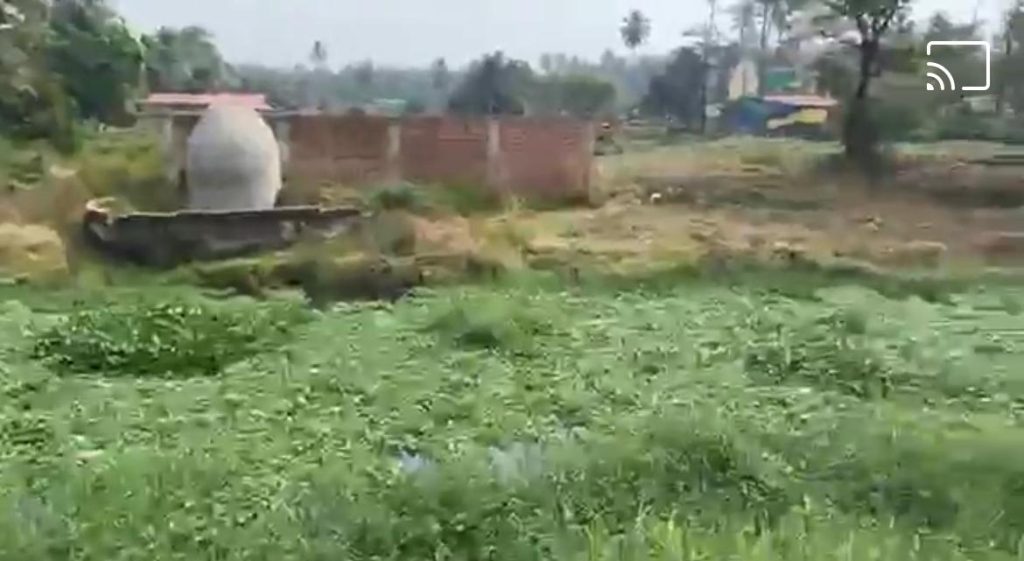 Goemkarponn desk
MARGAO: Benaulim MLA Venzy Viegas challenged Environment Minister Nilesh Cabral to start the process of rejuvenation of River Sal within two days. Viegas said the Minister for Environment is merely shifting the focus as he cannot handle and address public issues due to the burden of multiple portfolios allocated to him. He further demanded that the Chief Minister ask Cabral to resign and step down from the Ministry voluntarily.
Stating that discharging raw sewerage directly into River Sal is a criminal violation inviting criminal action, Viegas alleged the Minister for Environment is the responsible authority.'If he is incapable, then we will execute the work of cleaning River Sal, said Viegas.
Ankit Shrivastava, an expert from Delhi Jal Board, invited by Viegas to inspect the allegedly contaminated River Sal, said the flow in River Sal could be easily treated within two to three months using the latest available technology by using a decentralised treatment unit. Shrivastavaclaimed that the Delhi government has successfully implemented the proposed decentralised treatment unit to treat the sewerage water in a minimal period.
"The water in River Sal can be treated with the right technology and by following the parameters laid down by the National Green Tribunal (NGT). The decentralised treatment model is 50% cheaper and faster than the conventional model and, more importantly, can be deployed in an eco-sensitive zone". He further claimed that this cost-effective solution could be executed using Hybrid Annuity Model (HAM) for Public-Private Partnerships (PPP).
Alleging that the incumbent is turning a blind eye towards the rejuvenation of River Sal, Viegas said the government has failed to take necessary steps to clean the lifeline of people, the River Sal. "Government should answer whether the Minister of Environment, Chief Secretary, Goa State Pollution Control Board or the Public Works Department will be responsible for polluting millions of litres of the river.
Expressing the urgency to plug the raw sewerage on a war footing by drawing a contingency plan, Viegas said MD SIDGCL, in his recent visit, had assured to appoint a consultant and start the rejuvenation work of River Sal on a war footing but has not come up with any solution till date.
Comment