Goemkapronn desk
BICHOLIM: The children's park at Bicholim is dilapidated and has become a favourite place for rendezvous.
The park, located in front of the Hirabai Zantye hall sponsored by the Mineral Foundation of Goa and was inaugurated on August 22, 2004, by then CM, late Manohar Parrikar in the presence of Shrinivas Dempo`, Bicholim MLA, Rajesh Patnekar; Satish Gaonkar and others.
Today the condition of the park is terrible. It is covered with shrubs, and almost all the things in the park are either rusted or are falling into pieces. Neither the government nor the municipality is taking any step to restore the park.
"The park is totally damaged. After the park was inaugurated only two years, the municipality did the maintenance. As there is no maintenance, the park has turned into a dating spot for lovers." A prominent person from Bicholim, Naresh Kadkade, said.
"No children come to this spot as there are no facilities for playing. Everything in the park is damaged, and it is dangerous for the people to enter this place." Kaskade added, "I request the municipality to look into the matter as there is no proper garden for kids to play. They had a good vision, but they failed to maintain it."
When contacted, the Bicholim municipality council chairman, Kundan Falari told that they had an idea to come up with a different project at the park site.
"We already have developed a garden in front of the municipality, so we are thinking of utilizing the parkland for some other project," Falari said.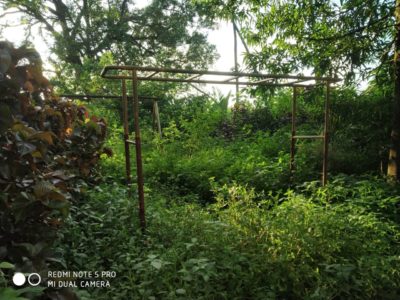 Comment