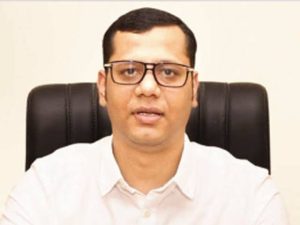 Goemkarponn Desk
MARGAO: Most irresponsible & corrupt BJP Government under Chief Minister Dr. Pramod Sawant has converted our "Bhangar Bhui-Goa" into "Bhangaar Adda". Fire at Scrapyard located just few meters away from a Petrol Pump in Ponda exposes complete negligence & lack of control of Authorities on illegalities all over the State, charged Leader of Opposition Yuri Alemao.
Reacting to the incident of massive fire to a scrapyard at Ponda on Friday, 5th May 2023, Leader of Opposition said that BJP Government has still not learnt any lessons from Fire at Pillerne Industrial Estate & other Areas which occured few months back.
Government Authorities are busy in Event Management with "Mission Total Commission". It is shocking that nothing is done to identify and stop such illegal fire prone Scrapyards and other Units in Goa despite Opposition raising concerns in last Assembly Session, pointed Yuri Alemao.
Government is just providing lip service when issues are raised and protests are staged. It is evident that BJP Government is promoting Crime Mafia in Goa and hence no action is taken against illegal dens which are cause of Fire, claimed Yuri Alemao.
Congress Party has already launched various protests and have exposed before Camera almost five Government Departments. We will intensify our agitations if Government fails to wake up. This may turn into law and order situation, warned Yuri Alemao.
Comment