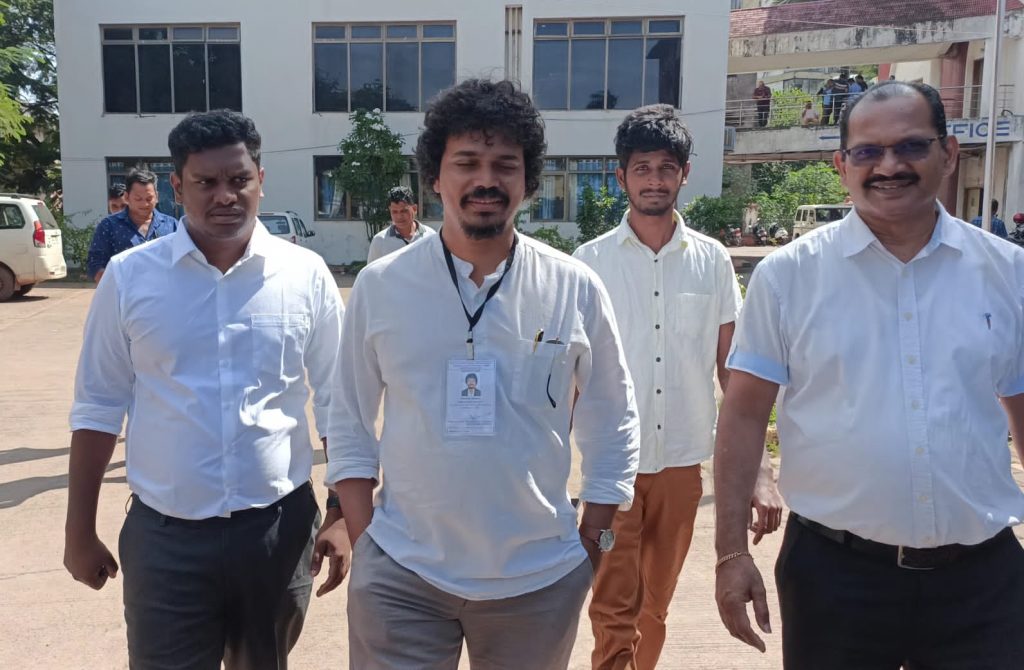 Goemkarponn desk
CORTALIM: Congress leader Olencio Simoes on Tuesday said that the eight MLAs defecting from the Congress recently had cost the party to lose the ZP Elections
Simoes also added that the party will be revived and will soon be back to the number one position ahead of the next assembly elections
"I want to thank all the voters for trusting the Congress party despite the recent defections. I also want to congratulate our Candidate Valent Barbosa who is a young and educated Candidate, and we will continue our work to highlight issues faced by our villages and indulge in constructive criticism. Still, we will support the ZP for all-round development. This is the third election in the Cortalim constituency, and many people did not come out to vote, which may be why our votes went down. We will nevertheless keep the Congress flag high in the Cortalim constituency " said Simoes
"Another reason for the decline in our votes could be that 8 MLAs defected the party and betrayed the people, but the hardcore Congress people have still given us a good number of votes despite this defection that damaged the party. We blame the past leadership for giving us the wrong candidates; under the new leadership, we will definitely bounce back," said Simoes
"When we went door to door, many people questioned us on how they could believe us again after the 8 MLAs defected from the party recently, but we tried to explain to the people that the bigger picture is to unite and fight against the BJP because the very foundation of the country is laid by the Congress party and we have our democracy because of the Congress ?" said Simoes.
"Definitely we will have to sit back and see where we went wrong, but we also want to find out if parties who came to contest the elections this time were fighting against the BJP or the Congress, and social media shows a clear picture on this. The people will realise this, seeing how the division of votes has led to the fall of Congress, and people know the facts," said Simoes.
"I still maintain that there is no doubt that RG is the B team of the BJP because they have split our votes in the last assembly elections, and this time, they have again done their job. We have to tell the people that if they want to defeat the BJP, they must vote for one party and not many parties, which causes divide amongst honest votes that finally affects the entire Constituency. The split of votes has always led to the victory of the BJP . However, we will take steps to revive the party in the next four years, and we will be in the number one position again in the next four years ahead of assembly elections," said Simoes.
Comment