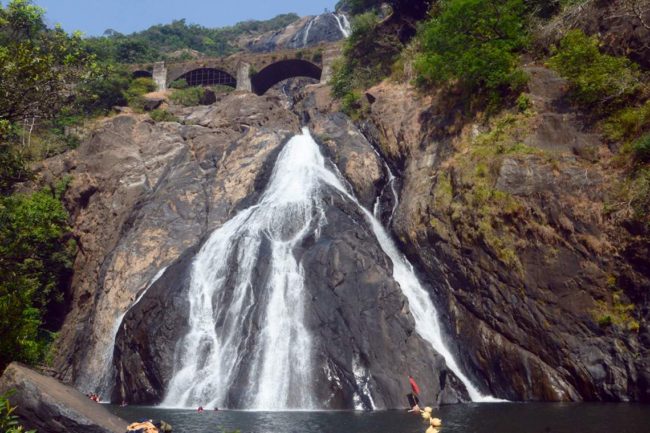 PANJIM:The dust pollution at the Dudhsagar waterfall has exceeded the PM10 parameter due to increased moment of vehicles to ferry tourists and visitors at the waterfall, the air quality analysis conducted by Goa State Poluution Control Board (GSPCB) reveals.
"It was observed that there was re-suspension of dust due to movements of vehicles which leads to dust pollution. In order to control the dust re- suspension the dept. of Forest should pave the route with natural aesthetic to support free movements of fauna," the report states
Further the report states that the Noise monitoring reports suggest that at all the live locations along the vehicle transportation routes the noise measured are within the stipulated standard.
It was also found that the Ambient Air Quality Monitoring reports indicates
that PM10 parameter is exceeded on both the day of monitoring Near Dudhsagar Entry Gate , Collem ie on 06/5/2019 and 08/5/2019 and also one day near Near Dudhsagar Temple, Collem- ie on 06/5/2019.
"All other parameters are within the limits, however the AQI at both locations are indicating moderately pollution," it reads
Comment