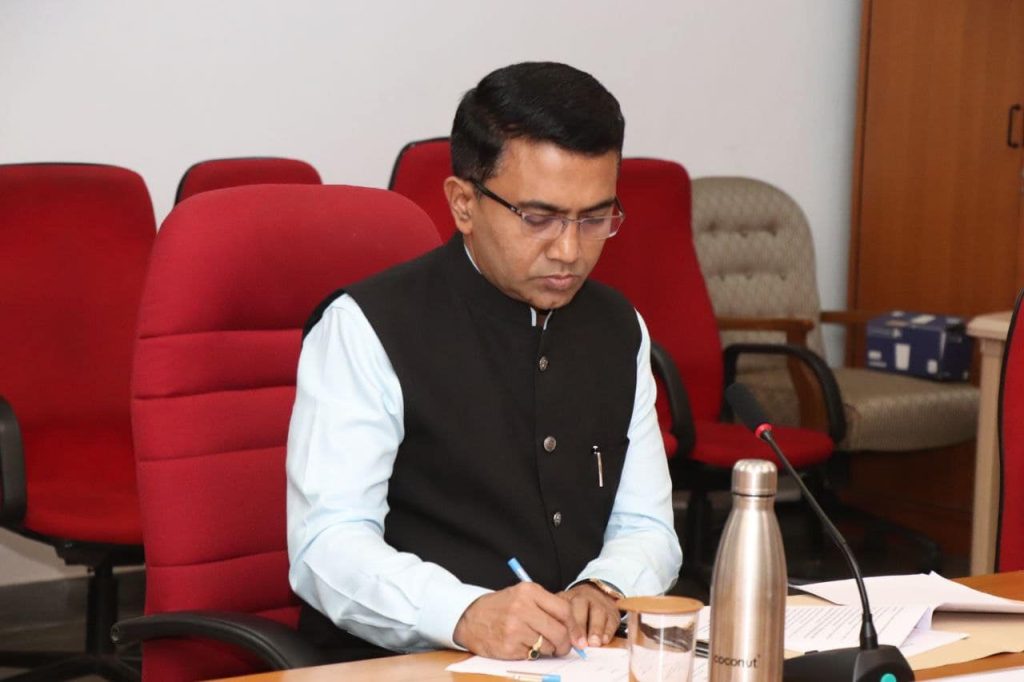 Goemkarponn desk
PANAJI: Chief Minister Pramod Sawant today said that some people are attracted towards trading drugs as it gives fast and easy money.
"State has highest 94 per cent crime detection rate but it sad that some people are attracted towards trading of drugs as it gives fast and easy money. Today if we see, there are a lot of rape cases taking place, and it is between known people," said CM Sawant.
He further states that the crime detection rate is higher in Goa than the national average, but the crime rate should also go down while stating that people need to be alert which will also be a factor in reducing crimes.
"People should take care and be alert while giving rooms on rent; Goa Police should work to bring down the crime rate in the state but also we need cooperation from the people," he added.
Sawant once again reiterated that non-Goans are involved in major criminal cases and urged citizens to be alert.
"Goa has the highest crime detection rate in the country due to the efficiency of Goa police; I urge citizens to help in reducing crime rate by being alert.
He further said that People from outside come here to set up their crime businesses and that cyber crimes are increasing at alarming rates.
"Goa Police is improving its image every passing day and keeps itself abreast with technology to tackle all sorts of crimes. This outpost is not only an outpost but will be a police station where cases would be registered, and people need not go elsewhere."
He further said that the Goa police mobile app providing a facility for online registration of complaints by citizens, will be ready within a month's time.
"Using the identity proof, citizens can lodge their complaints online, and Goa police will act on it," he added.
Meanwhile, Sawant said that it is important that we strive to reduce the crime rate, which is possible if people become alert and support the police in the prevention of crimes.
Hero Moto Corp Ltd today handed over 100 motorcycles/Scooters to Goa Police under CSR at the hands of the Chief Minister of Goa.
Comment