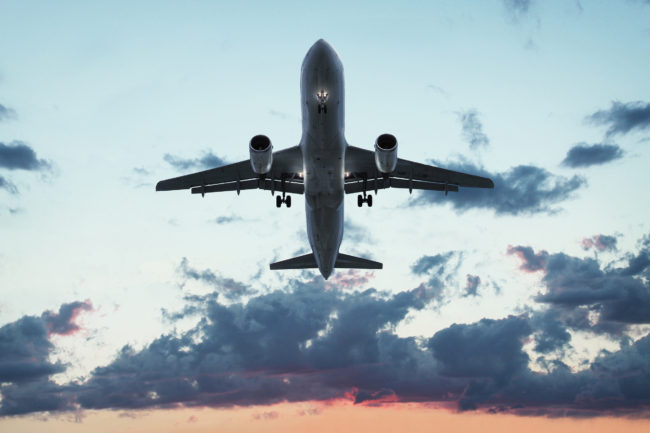 PANJIM: With the outbreak of COVID-19 pandemic, flying to popular tourist destination Goa seems to be much cheaper as compared to previous years.
With this a large number of tourists are now flying to Goa who would rather use alternative modes of transport like bus or train to enter Goa due to high soaring prices during the peak December season.
An average flight ticket cost from Mumbai-Goa sector (One-way) for the period of December month over the privious years would easily cost around 18k to 20k but now currently the cost is only Rs 6000-7000.
Experts have said that the outbreak of COVID-19 pandemic has forced people to travel in their own personal vehicles and that is the major reason for flight tickets fare to slash.
Further, a Delhi-Goa fare which would cost 20k to 25k during the peak now only costs Rs 5000-11000 one way. Similar trends also follow for flight ticket rates from Pune, Hyderabad and Bengaluru and Chennai.
Similarly,it is just not the flight ticket fares to Goa to slash but hotels have also slashed its tariffs by almost 30 percent.
TTAG has said that almost 1,300 hotels whohc includes 3 star, 4 star and 5 star have started their operations after the pandemic and as per TTAG these hotels have almost 80 tp 90 percent occupency for the current period.
In terms of hotel rates which would previously easily cost around 30-40 K per night in 5 star now only costs 20-25k.
According to the KPMG report, the World Travel and Tourism Council (WTTC) estimates the crisis to cost the tourism sector at least $22 billion, the travel sector shrinking by up to 25% in 2020
Closer home, travel and tourism contributes to around 8.1% to India's employment, or 42.7 million jobs. As per KPMG assessment, it is expected that about 10 to 15% of these jobs will shrink.
Experts in India are estimating 50% of business loss for the whole year if the COVID-19 continues for 2-3 more months.
Comment