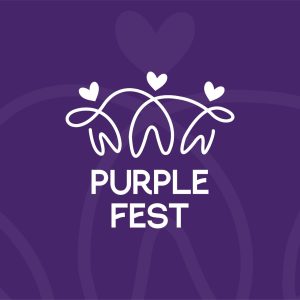 Goemkarponn desk
PANAJI: "Respected Prime Minister Narendra Modi & BJP President J P Nadda must tell the Fraud Chief Minister, Dr. Pramod Sawant, to at least spare Persons with Disabilities from BJP Government's "Mission Commission". Purple Fest tender floated by Department of Information and Publicity to be opened on 2nd January 2023. Surprisingly, BJP's in-house Agency has already begun work," charged Congress Media Cell Chairman Amarnath Panjikar.
Releasing a video of the work going on at ESG Complex with audio of one Siddhesh Dessai claiming that the said work is of "Purple Fest -2023" organized by the Social Welfare Department, Amarnath Panjikar has urged Goa State Commission for Persons with Disabilities to take serious note of the scam involving almost 6 to 7 crores and take action.
"After converting IFFI into the International Fraud Festival of India, Entertainment Society of Goa Chairman Subhash Faldessai is now making fortunes from Purple Fest Goa 2023. I Hope Disability Commission will take note & act. This act of the Lokayukta Certified corrupt BJP Government exposes its insensitivity towards Society," Amarnath Panjikar said.
Tender floated by Department of Information & Publicity on behalf of Directorate of Social Welfare on 27th December 2022 for 'Appointment of Event Management Agency to provide all the required infrastructure logistics for 'Purple Fest' from 6th to 8th January 2023 at ESG Complex, Panaji clearly mentions that the Bid Opening is on Monday 2nd January 2023 at 11 am. How can a Agency start the work before the bids are opened? Questioned Amarnath Panjikar.
"We demand that Chief Secretary Puneet Kumar Goel must scrap the tender process, and investigate whether the particular Siddhesh Dessai, whose audio is in the video showing the ongoing work in ESG complex, is the same person whose Vehicle bearing number GA07P7770 was found using the sticker of MLA and who allowed the Agency to start the work in ESG Complex before bids are opened," stated Amarnath Panjikar.
BJP Government is obsessed with Event Management which has become a Fortune Making Tool for the Chief Minister, all the Ministers, MLA and Office Bearers of the BJP. They misused funds during 18-minute Swearing-in Ceremony by spending almost 6 crores, pointed out Amarnath Panjikar.
"We will Officially write to the Chief Secretary and urge him to take serious cognizance of the loot of the State treasury. If he does not act, we will explore other options as well," said Amarnath Panjikar.
Comment