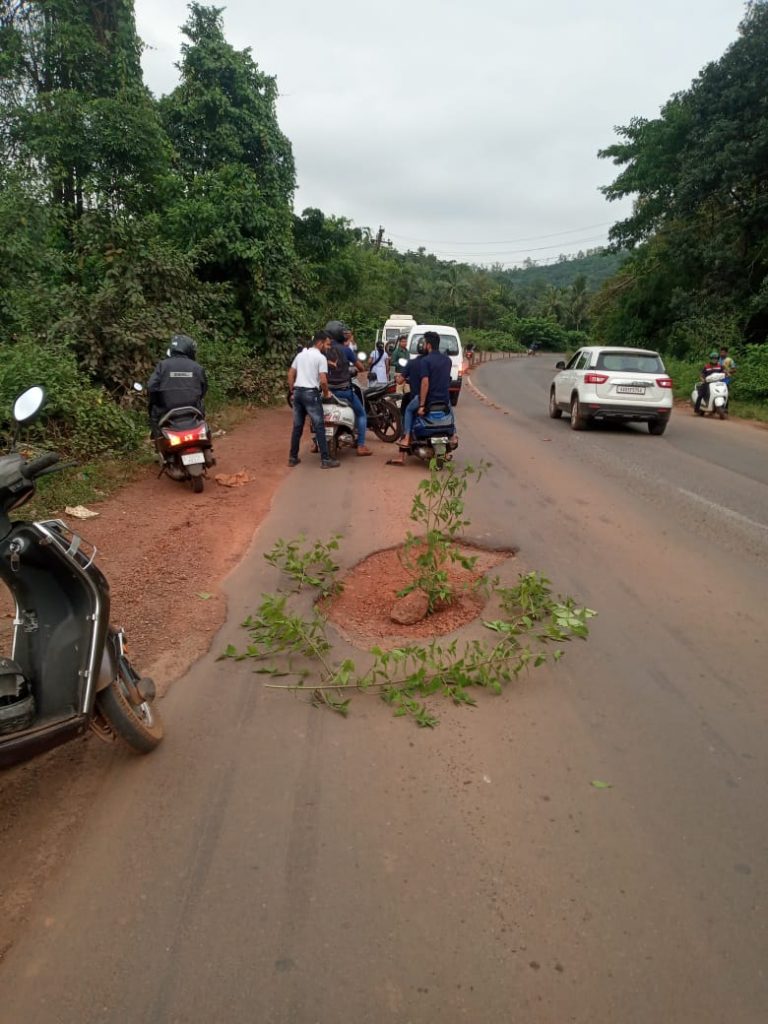 Goemkarponn desk
PONDA: The furious locals of Ponda have lodged a police complaint against the PWD officials for neglecting potholes on Amigos Hotel to Bethora road
The Amigoes Hotel to Bethora road, on National Highway NH4A, has developed a huge pothole, which has become an accident-prone zone.
Following two separate accidents on the potholed road, the Viraj Sapre social worker at Ponda informed the National Highway officials.
However, National Highway officials told him this road maintenance responsibility lies with PWD Road Division.
As Viraj contacted PWD Divison eighteen to repair the road, the officials told him to inform NH.
As officials were found passing bulk on each other, Viraj Sapre filed a Police Complaint at Ponda Police Station demanding to investigate and take action against erring PWD Officials. Viraj Sapre said if the potholed road is not repaired immediately, there may be a fatal accident.
He questioned PWD Minister why no action is initiated against officials for not repairing roads when huge salaries are paid to JE, AE, EE, TA etc.
He asked whether they only deserved to receive a salary. If officials continue to neglect roads, there may be fatal accidents someday.
He said a lady was injured the day before, and yesterday evening bike rider was injured after his bike fell into a pothole at Bethora road a few meters away from Amigos Junction.
Now the Pondaitees are waiting for Police to take action against PWD or the PWD to repair the road before any fatalities occur at Spot.
Comment