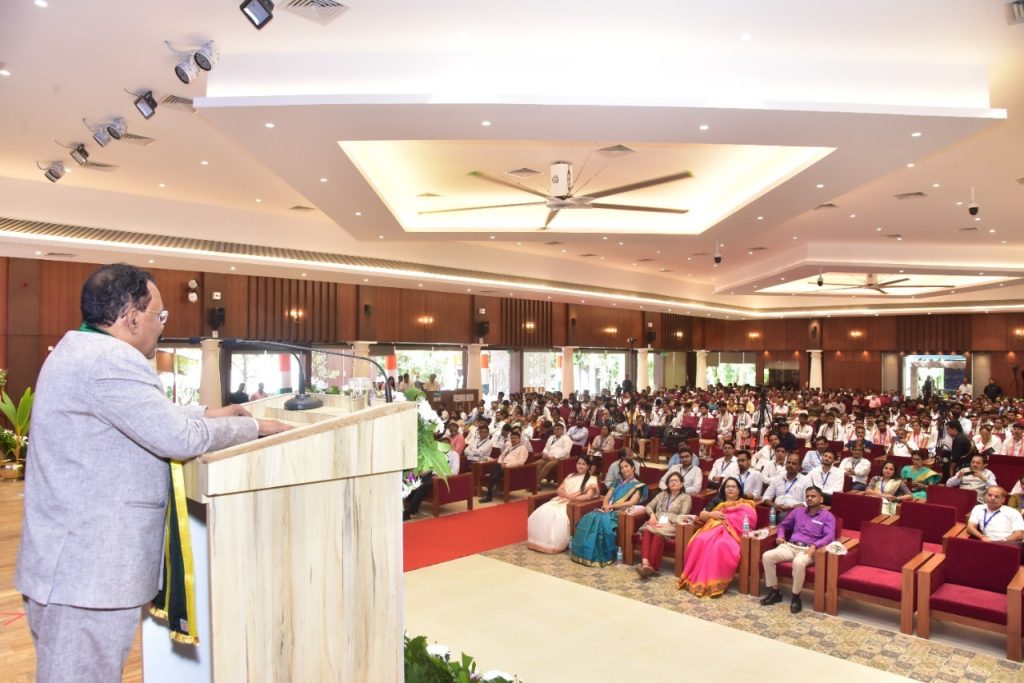 Goemkarponn desk
PANAJI: The Governor, Shri P. S Sreedharan Pillai, stressed the importance of serving the nation while speaking as the Chief Guest at the 8th Convocation of National Institute of Technology Goa (NIT Goa) at Raj Bhavan, Dona Paula today.
He told the gathering of students that the Government has invested a lot in bringing them up to this level and reminded them that there are plenty of opportunities to rise in a career in India. Give first priority to serving the nation, he urged the students. The Governor, in his convocation address, said he sees a bright future for India, a country which recently overtook the United Kingdom to emerge as the fifth largest economy in the world.
The Governor said that India has emerged out of the pandemic as a strong and resilient nation where the call of Prime Minister for Aatmanirbhar Bharat during this time was answered by scientists, doctors, healthcare and frontline workers and with full support and cooperation of the people of India.
The Governor further asked the students not to become slaves of technology but to be masters of technology. He told them to never forget the human element when harnessing technology.
The Governor said that sterling character is the need of the hour and appealed to the students to maintain professional ethics and moral values that should never be compromised.
He lauded NIT Goa for several of its initiatives, such as its collaboration with foreign universities under the Global Initiative of Academic Networks, Rashtriya Avishkar Abhiyan, where NIT Goa has trained school teachers and principals, and Unnat Bharat Abhiyan, where NIT Goa has adopted five villages in Goa for sustainable development.
The Governor appreciated that NIT Goa has been working for effective adaption and implementation of National Education Policy 2020, keeping the aims of our State in mind. The Governor said that the salient feature of NEP is the encouragement of the mother tongue as a medium of instruction and hoped NIT Goa would explore the possibility of using the local language as a medium of instruction.
In his address, the Director of IIT, Mumbai, Prof Subhasis Chaudhuri, asked students to give back to the country and society. He said that one can give back only when one has something to give. To have something to give, you will need to create an ecosystem on your own efforts, he said, adding that India needs that initiative from its students.
Present were the Director of NIT, Goa, Prof. (Dr) Gopal Mugeraya, faculty members, and parents, among others.
Registrar of NIT Goa, Dr Shashidhar Kudari, proposed the vote of thanks.
Comment